sport and recreation

movement

family
Stubalm ski resort
Small family ski resort in Maria Lankowitz, on the Gaberl.
Directly in front of the Gaberlhaus, an absolutely avalanche-safe skiing area with ski lifts invites families in particular to a carefree skiing holiday.
During the school holidays, the Lipp Ski School once again offers ski courses for children. The Lipp Ski School is one of the pioneers in the field of children's ski courses. The ski school is located in the Sportgasthof Lipp and has its own closed-off practice area as well as a ski school lift. As every year, the children's ski courses take place during the Christmas holidays and the semester break. The SCHISCHULBÜRO is located in the Sportgasthof Lipp + 43 3147 243.
The special thing about the season ticket is that children up to the age of 14 can ski for FREE with the holder of the ticket. How does it work? Simply take the season ticket to the ticket office and the children will then receive a free day ticket.
If you buy a day ticket on the Gaberl, you get the afternoon ticket in the Therme NOVA on the same day 20% cheaper.
The Schneehaserlabfahrt - a wildlife trail on skis. The family downhill run and the piste for advanced skiers are now marked as the Schneehaserlabfahrt. There are 7 stations along the trail with life-size game figures and information boards. For groups or schools, a "real hunter" can be booked if required.
For beginners, the pony lift next to the Lipp Ski School is available at weekends and during the holidays.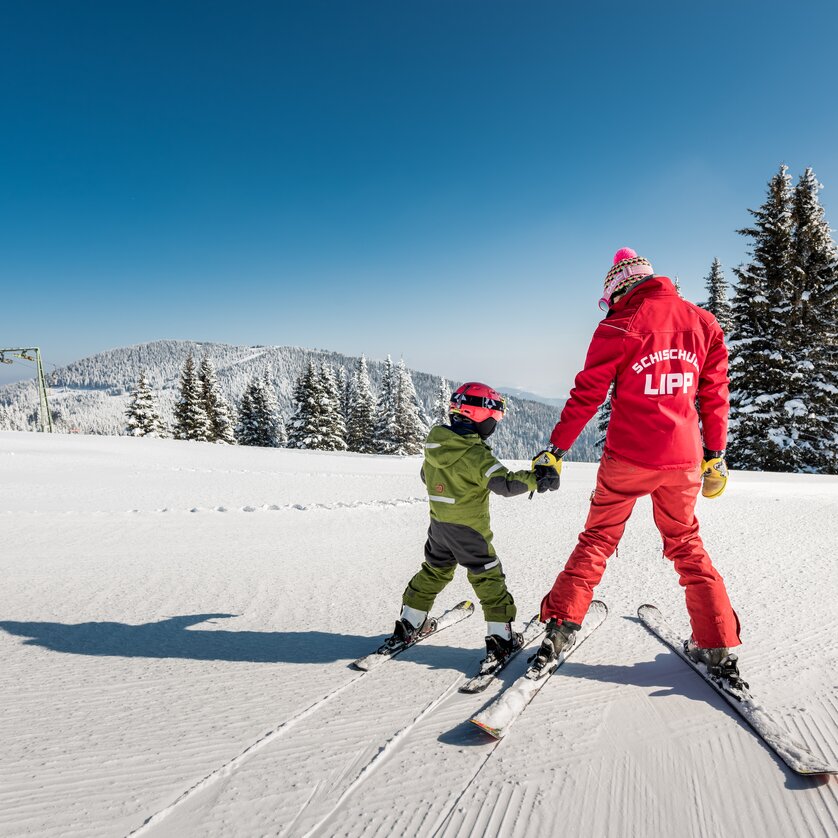 Address
Contact
Stubalm ski resort
Address
Gaberl 1, 8592 Salla