Hiking, climbing and running
Active explorations of Graz
If you like hiking, you will love Graz! For instance, take a leisurely stroll through the city's parks and gardens and discover the city's green spaces and picnic spots.
If you're looking for something a bit more challenging, we recommend one of the region's natural highlights: Rettenbachklamm is the only gorge in the area between Platte und Kogelberg.
It's also easy to aim higher in Graz. For instance, during a hike up Helberg to the west of Graz. From the top, you have splendid views of the city. The highest mountain in the vicinity of Graz – and one of the most picturesque ones – is the Plabutsch, which is popular with hikers, mountain bikers and avid runners.
It only takes ten minutes to go from the city to the Region of Graz, which boasts plenty more exciting hiking opportunities.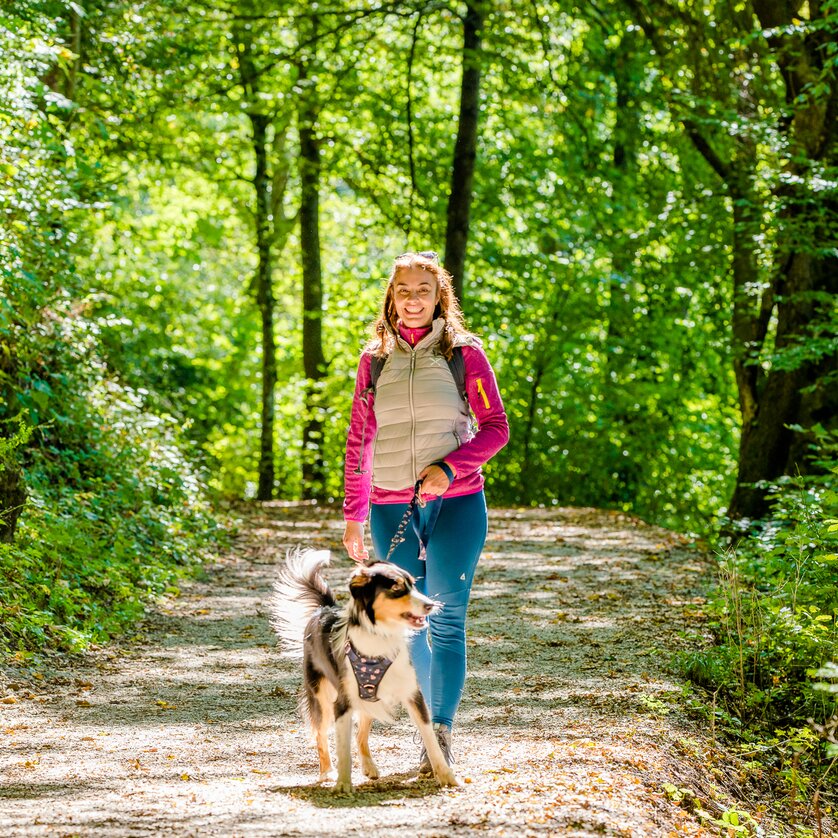 Hiking in and around Graz
Climbing in Graz
Tips for climbers
If you would like to combine your climbing session with a bit of cycling, we recommend stopping by at the climbing wall located at the Mur Cycle Path. Simply access Murpromenade at the Island in the Mur and follow the path to Erzherzog-Johann-Brücke, where you can find a public wall with climbing holds.
FROM THE CITY TO COUNTRYSIDE IN 10 MINUTES
The Graz tourism region rightly presents itself as a hiker's paradise. Hardly any other region offers such a variety of different types of landscape and attractive outdoor experiences in the immediate vicinity of an international provincial capital of culture and pleasure.
35 hiking tours from the Schöckl to the Graz mountains, the Gleinalm to the Packalpe and Stubalpe, and the Reinischkogel introduce you to the different areas. Family trails, hikes to summits and mountain huts, cosy wine taverns, trails along the water and tips for winter show the diverse range of offers in the Graz tourism region and provide an incentive for great excursions at any time of year!
Hiking in the Graz Region