Farmers' markets in Graz
Fresh, regional specialities from Styria
Homemade bread, freshly harvested fruit and vegetables and plenty of Styrian delicacies – there's something for everyone at the farmers' markets of Graz. Whether it's on weekdays or on weekends: There's always a farmers' market somewhere in Graz, offering fresh treats.
Gourmet tip: In and around Graz, you can find plenty of charming picnic spots, where you can enjoy the delicacies you bought, for instance from Gut Schlossberg. We also recommend the wicker beach chairs at Starcke Haus, where you can lounge and enjoy Styrian specialities in a breathtakingly beautiful ambiance.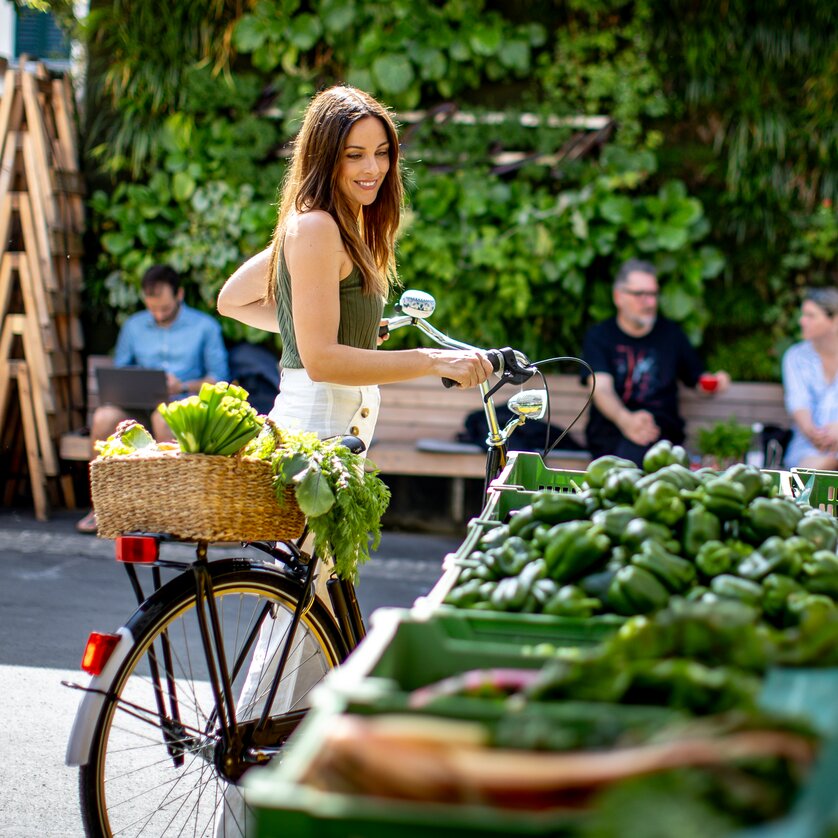 The very best produce, direct from the farm
Even before the sun comes up over the famous tiled roofs of Graz, its farmers' markets are in full swing. The huge number of farmers in the region (300 in Graz alone) fill their market stalls with wares picked just hours beforehand. It doesn't get much fresher than that!
Regional products
from Styria
Mentioning all of the gastronomic treasures of Styria would be impossible. Instead, here are a few of our best-known favourites.