Shops in the city centre of Graz
A paradise for shopping lovers
The city centre of Graz is great for shopping. The popular shopping streets offer something for everyone. Amid the trendy shops, you can marvel at impressive buildings such as the "Gemaltes Haus" (painted house). If you need a break from shopping, we recommend spending it at one of the numerous culinary hotspots in the city centre. Once you have recharged your batteries with a popular "Krainer" sausage or a strong espresso, you can continue your shopping spree around town.
Shopping-Tipps für Graz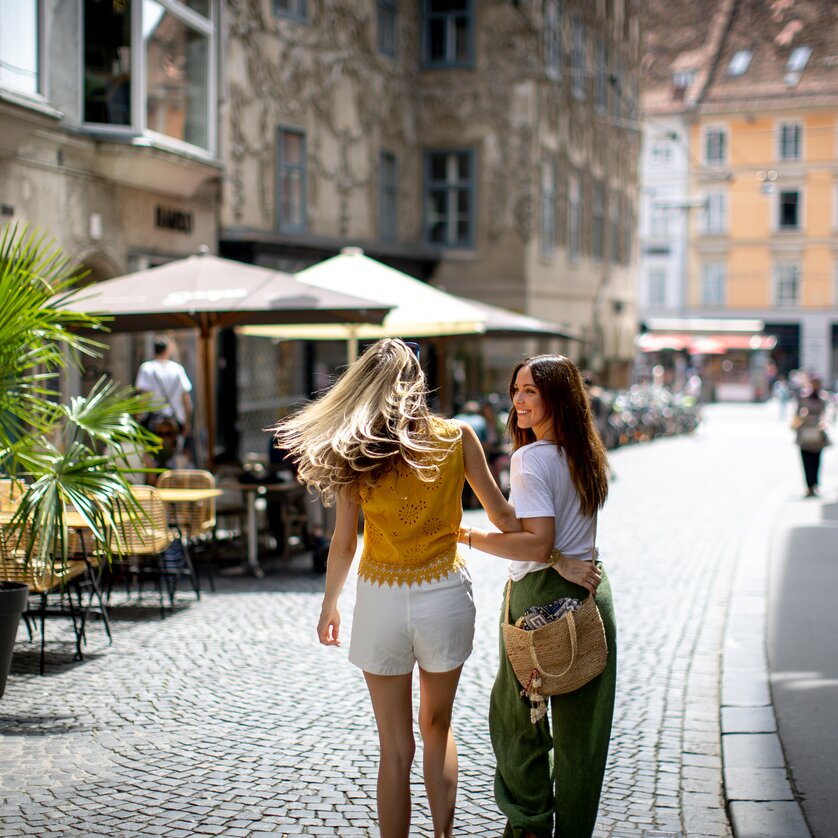 Shop 'til you drop
Public transport to the city centre of Graz
The most relaxing way to shopping fun in the city centre of Graz is to take public transport. Simply get on at Jakominiplatz or Hauptplatz and start your shopping spree! And did you know that the ride between these two stops is free of charge?