Coach parking in Graz
More space, more people, more fun – travelling by coach is particularly popular with groups. There is plenty of coach parking in and around Graz that can be used for the duration of your stay.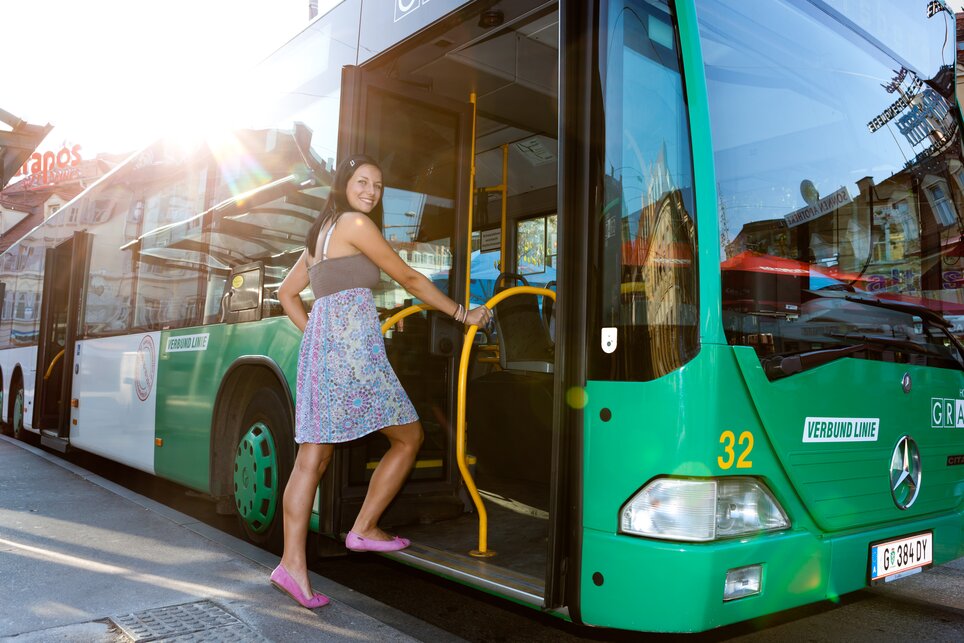 Coach parking in Graz
Boarding and disembarking of passengers and parking
Short-term coach parking in Graz:
For coach groups on a stopover in Graz, the parking spaces at Burgring (Halle für Kunst) and Franz-Graf-Allee are ideal. You can park your bus here for up to 5 hours free of charge.
Note: During the duration of the major inner-city construction site, passengers are officially NOT allowed to get on or off the coach at the Kunsthaus or at the valley station of the Schlossbergbahn!

Free coach parking in Graz:
Early birds should head to the free coach parking at Graz Central Cemetery (Zentralfriedhof ). 10 parking spaces are available here.
Coach parking in the green parking zone - including overnight parking:
Extra-wide parking spaces for coaches are available at Georgigasse in Eggenberg, south of Schlossstraße. Day tickets for parking in the green zone between 9 am and 8 pm are available for 9 Euros. Parking is free of charge on Saturdays and Sundays.
NB: During Christmas time in Graz, special regulations apply for coach parking.
Don't hesitate to contact the team of Graz Tourism for special group offers!