GrazGutschein vouchers
Make shopping dreams come true
GrazGutscheine vouchers are valid at more than 700 shops around Graz. Whether it's at an inner-city store, at a restaurant or with a service provider: The convenient vouchers are your ticket to shopping fun in Graz.
Thanks to the great variety of participating shops, the gift vouchers are getting more and more popular. Boutiques, pharmacies, restaurants, service stations, hotels and more – all of them are happy to accept GrazGutscheine vouchers.
The best thing about it: The list of partners is steadily growing.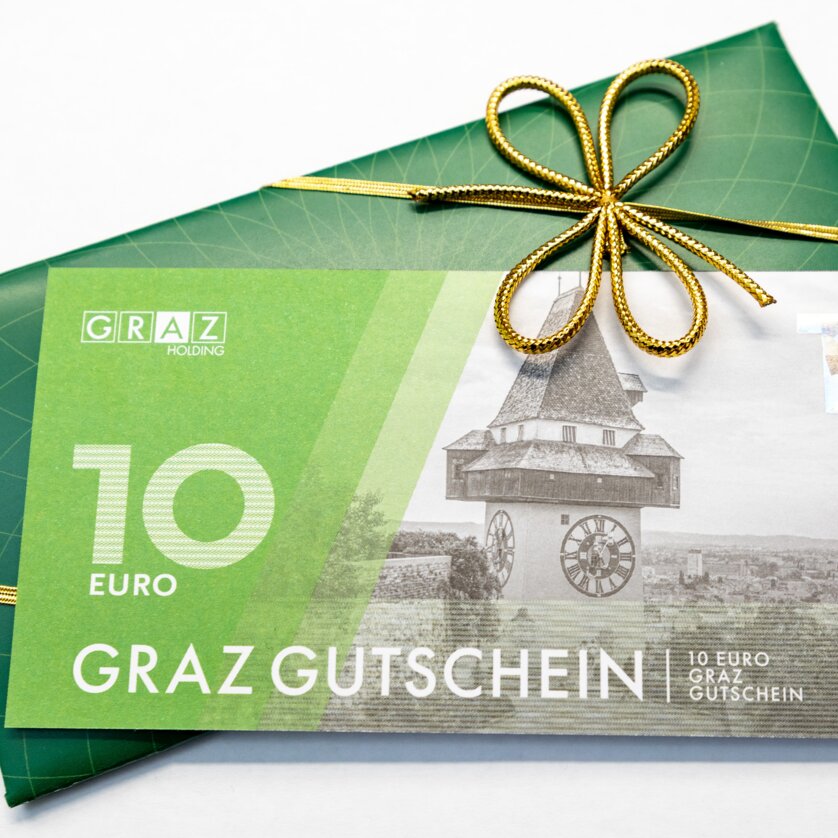 GrazGutschein
The Graz shopping voucher
The gift vouchers are convenient and individual, available for purchase in increments of 10 Euros. The appealing sleeve makes the vouchers a perfect present – especially for Christmas, birthdays and anniversaries.
* When shopping in the online shop and at the Holding Graz - Kommunale Dienstleistungen GmbH sales point at Andreas-Hofer-Platz 15 8010 Graz, you will receive a 2% discount from an annual purchase amount of € 1,000.00, from € 5,000.00 you will get a 3 % discount. You will receive this discount immediately on purchases that reach € 1,000.00 or € 5,000.00 per calendar year.