Graz in autumn
Colorful autumn in Austria's second largest city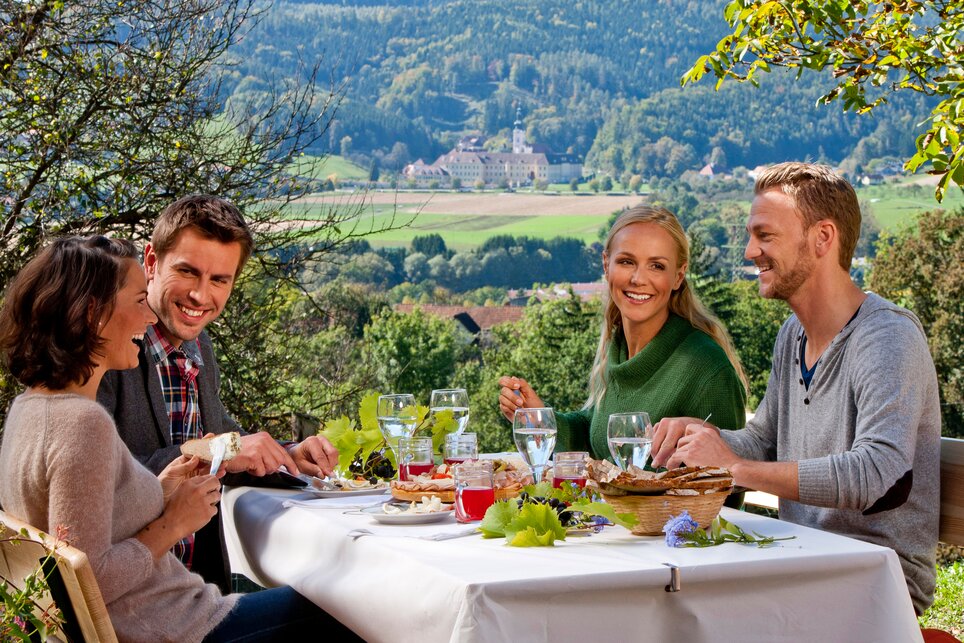 Sport and fun in a colourful nature 
Autumn in the Graz Region
After a very hot summer, autumn is the time to enjoy the cooler temperatures while running, walking, climbing or cycling. Nature shows itself in the most beautiful colours! Hiking is now in high season and all across the wine-growing areas of Styria, you can find cosy wine taverns, some of them traditional, some of them modern. Many of them are true gems surrounded by splendid nature. Enjoy a glass of Welschriesling or Muscatel in their homely parlours or vineyards and you'll feel like you've entered culinary heaven.
Truffle Festival Graz
10/23/ - 11/05/2023
Graz can boast a small culinary sensation, which is the crowning glory of Graz the "Capital of Delight": seven different types and varieties of truffles have been discovered in the city forests of Graz! The truffle is considered to be a culinary treasure and a diamond in the kitchen. According to tradition, these mushrooms, which grow underground and are extremely difficult to detect, were already very popular in ancient Egypt. Even the burgundy truffle, coveted by gourmets, has been harvested in Graz. To mark this, a truffle festival will take place again in 2023. The truffle festival's programme includes:
Sightseeing in Graz
UNESCO world heritage and City of Design
If autumn doesn't show its golden side and fog and rain roll in - no reason to spoil your mood. It is well known that there is no such thing as bad weather for sightseeing, only bad clothing.
Museums & Galleries
As a UNESCO World Heritage City and official City of Design, Graz boasts a multitude of fascinating museums, characterised by a thrilling mixture of tradition and avant-garde. One of the city's biggest museums is Universalmuseum Joanneum. With its 19 museums and 13 locations across Graz and the entire province of Styria, it is a popular source of entertainment and information.
All museums in Graz at a glance
Explore Graz on a city tour
Historic centre walking tour, daily at 2.30 pm
During your stay in Graz, you should definitely see for yourself why the old town of Graz was included in the UNESCO World Heritage List. The guided tour of the old town starts daily at 2.30 pm. at the Tourist Information Graz Region in Herrengasse 16 (also the location of Europe's largest arsenal!) (reservation required!). But don't worry, the Graz guides not only serve up historical facts and dry numbers, but also lots of interesting and tasty information about the city, its residents, the buildings and some entertaining stories.
If you would like to go on an exciting tour of discovery through Graz with your friends, our incoming departement will organize a program specially tailored to your needs - discover it now!