Mobile phone parking in Graz – how it works
Conveniently pay for your parking ticket by smartphone
How often have you been standing in front of a parking ticket machine, desperately searching for coins? With the mobile phone parking service of Graz, you don't need cash to pay for your ticket anymore – you can simply use your mobile phone!
Another advantage: As a user of the mobile phone parking service, you will be notified by app or text message before your parking time expires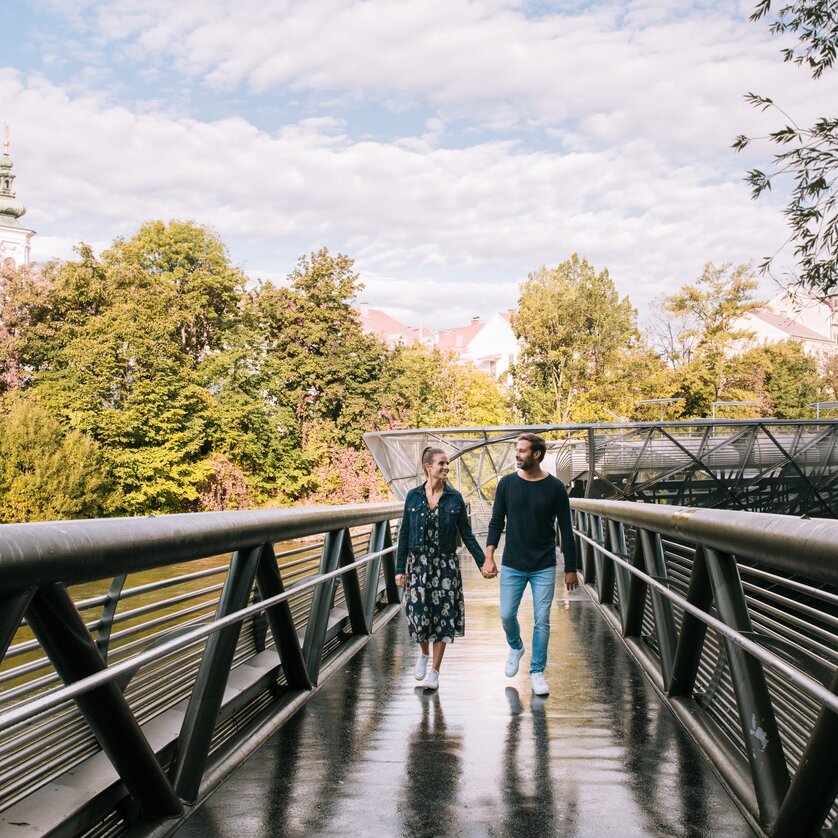 Your step-by-step guide to mobile phone parking in Graz
To use the mobile phone parking service, you first have to register. To complete your registration, you will have to provide your personal details along with your licence plate number and your preferred city.
After your registration has been completed, you will receive a sticker that you can either print out or have delivered by mail. Attach this sticker to the inside of your windscreen in a clearly visible location.
Would you like to try mobile phone parking? Mobile phone parking stickers for all available providers are available free of charge from the city's Parking Services Department at Keesgasse 6. Their office is located on the first floor at room 117 and is open Monday to Friday (except public holidays) from 8 am to 12.30 pm.
You can purchase your parking ticket either via the app or via text message service. The app is available for download at Apple store and Google Play store. Open the app, select "Graz" and "licence plate number" and your desired parking time and zone.
To purchase a parking ticket for a preferred licence plate, send a text message with the city code 002 for Graz and the code for the respective parking zone to the number of the provider:
02 001 for parking in the blue zon
002 002 for parking at Lendplatz, Kaiser-Josef-Platz and Schlögelgasse
002 003 for parking at Hauptbahnhof
002 005 for parking in the green zone

At the end of your parking session, send a text message with "Stopp" to the number of the provider. The advantage: You can pay for your parking ticket by the minute.
Good to know: If you forget to end your parking session by sending a text message, your session automatically ends when the maximum parking time of the respective zone is reached. In the green zone, parking automatically ends at 8 pm.