Varied leisure facilities in Graz
A multitude of activities in the Capital of Delight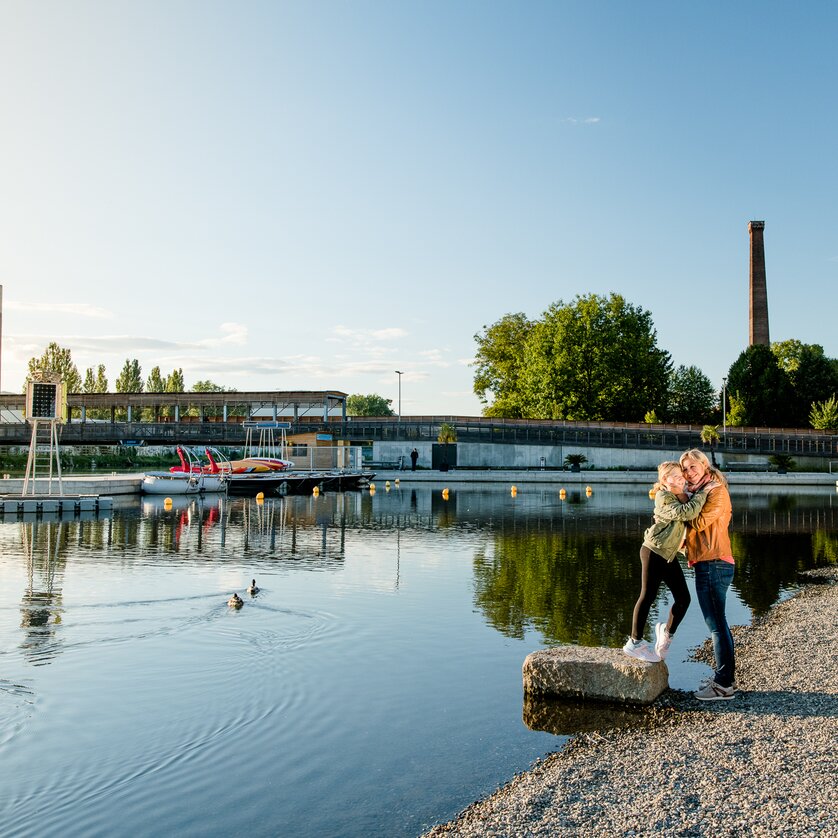 Water fun in Graz
The best water sports places in and around Graz

Public pools, lakes & Water Sports in Graz
Graz Region is a paradise for water lovers. Lovingly swimming lakes offer perfect opportunities for swimming, surfing, sailing, stand-up paddle boarding, diving, fishing and other water sports. And if you want something really special, we recommend pleasure rafting or Stand-up paddle boarding on the Mur.

Summer time is beach volleyball time
The many swimming lakes and public indoor and outdoor pools of Graz are just perfect for a bit of fun, action and relaxation. You can find numerous volleyball courts to hone your digging, scooping and spiking skills in Graz. Many public pools, such as Augartenbad, Margaretenbad or Austerbad have volleyball courts as well. In addition, Mur Beach is a popular spot for both players and spectators.