Buses and trams in Graz
Public transport at its most convenient
Buy a ticket and off you go! Tickets are available at the following locations:
At the ticket machines in the trams.
At the ticket machines located at Hauptbahnhof, Hauptplatz, Jakominiplatz, Liebenau Murpark
At local tobacconists
Online tickets can be purchased via the GrazMobil app for smartphones.
Good to know: Tickets are available for all bus and tram lines of the tariff zone 101. The zone extends up to Graz Airport. In addition, tickets are valid for the Schlossbergbahn funicular.
Important note: Please validate pre-purchased tickets properly before your journey. Here you will find an overview of all tickets, including more detailed explanations and purchasing options.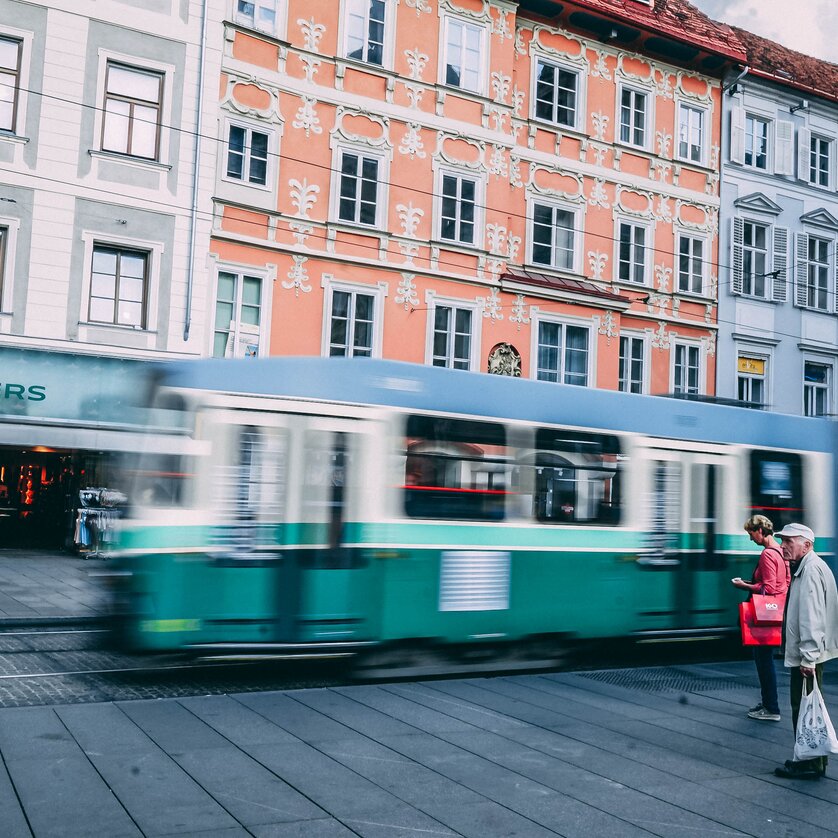 When the bus stops, you have either reached your destination – or you can continue your journey by bike, car or caravan. There are many ways to explore the Capital of Delight!