Discover Graz
What to see and do in Austria's second biggest city
Although Graz is not a secretive place, it is still full of hidden gems. Despite of being in plain view, many charming details are not obvious at first sight. For instance, have you spotted the "sleeping knight" on the roof of the Styrian Armoury or the picturesque decorations of Luegg Haus? Winding alleyways, romantic courtyards and magnificent architecture all around you – Graz is full of highlights.
By the way: Thanks to the best-preserved city centre of Central Europe, Graz was named a UNESCO World Heritage site in 1999.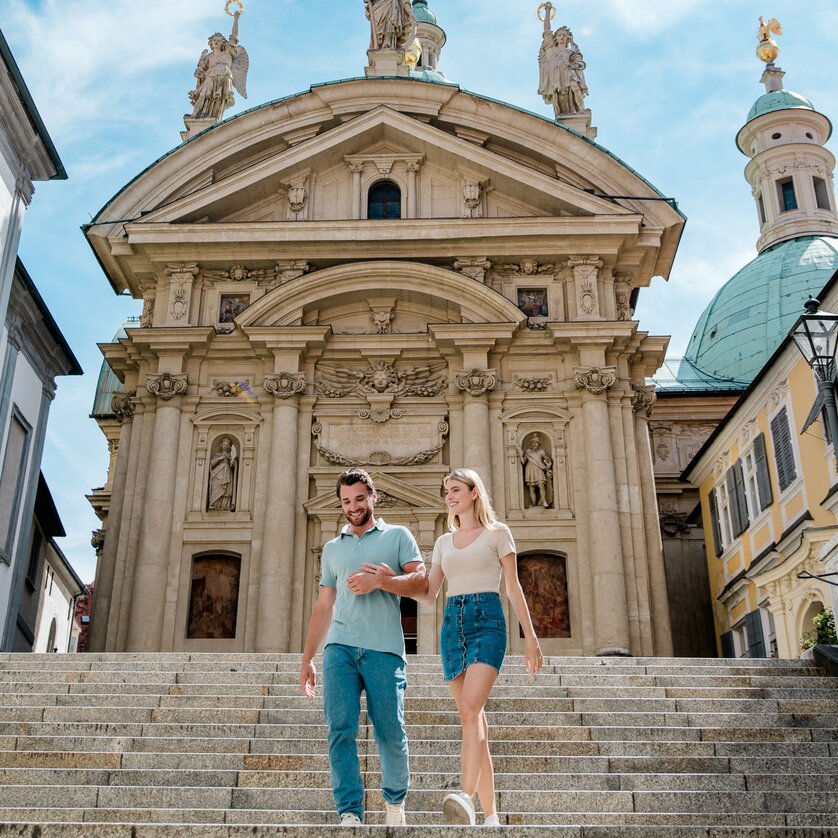 The city is also known for its delicious cuisine. With its many regional delicacies and culinary hotspots, Graz is Austria's first and only Capital of Delight.
You will be hard pressed to find another Austrian city with quite as much diversity and Mediterranean charm. This unique combination has caused locals and tourists alike to fall in love with this exceptional city. And it's a love that lasts!
Explore Graz in 24 or 48 hours
It would take days or weeks on end to discover all the highlights of Graz, from sporty to cultural and from culinary to historic. So plan enough time for your visit! However, with its exceptionally varied offers, Graz is also well worth a short visit. There's plenty to see and do around the Styrian capital, even if you only have 24 or 48 hours to spare!
Did you know? There are also great offers for groups, ranging from guided city tours to museum visits and more!
Blogs about Graz