Graz Old Town Tram
Free public transport in the city centre
Convenient and free of charge: You just got to love Graz's Old Town tram? Enjoy a free ride through the city centre!
It's easy: With the Old Town Tram, you can travel free of charge between Hauptplatz and Jakominiplatz, plus an additional stop in both directions (e.g. to Schlossbergplatz or Kunsthaus).
You can enjoy this great offer seven days a week, from first to last service. Please note that it is only valid for trams and replacement buses (lines 1, 3, 4, 5, 6, 7, 23).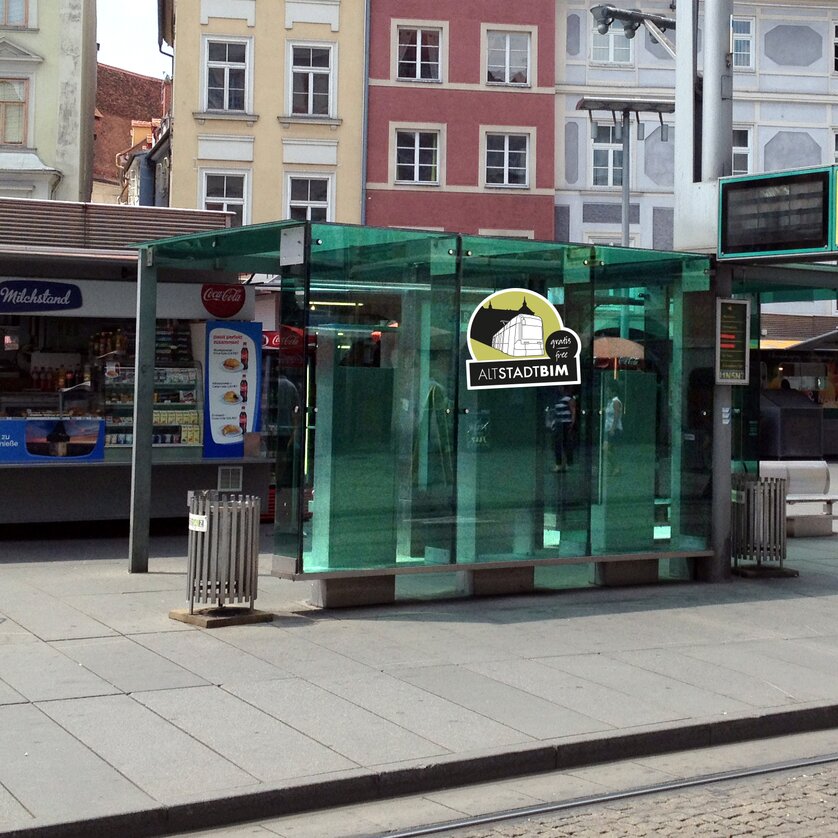 AltstadtBim
Free travel by tram through the historic part of the city – our service for visitors to the city centre.
Free rides apply for the following lines and stops:
lines 1 and 7: between Südtiroler Platz and Kaiser-Josef-Platz
line 3: between Schlossbergplatz and Dietrichsteinplatz
line 4: between Südtiroler Platz and Finanzamt
line 5: between Schlossbergplatz and Finanzamt
line 6: between Südtiroler Platz and Dietrichsteinplatz
line 23: between Dietrichsteinplatz and Jakominiplatz
No special ticket is required to make use of this service. Every tram stop in the free travel zone is marked with the sticker "Altstadt-Bim" (Old Town Tram).
Good to know: Normal bus services are not included in this offer.