sport and recreation

movement

family
Salzstiegl ski resort
Next to a toboggan run in the Salzstiegl ski area in Hirschegg, snow cannons help Frau Holle to work.
Experience, fun and action: this is the best way to describe the active leisure programme, which includes climbing, archery, bungee trampoline jumping and giant scooter downhill riding. There is also always something for hiking enthusiasts: guided herb or mountain lake hikes. Let's go! Salzstiegl is waiting for you!
Salzstiegl is a perfect place to start a wonderful hike in the beautiful alpine landscape.
Or you can swing onto a motorbike and set off on the unique trial track. A 19.5 ha large, varied terrain at 1,320 m above sea level with meadows, forest, stones, ditches and many natural and some man-made obstacles offer the perfect trial park. Either with your own trial bikes or with one of the 13 rental machines you can master the set out sections. Experience adventure on two wheels!
If your stomach is rumbling after these exciting experiences and you long for a soft bed, then the Moasterhaus, which is right next to the Trial Park, is just the place for you. With excellent home cooking and cosy rooms, it invites you to stay.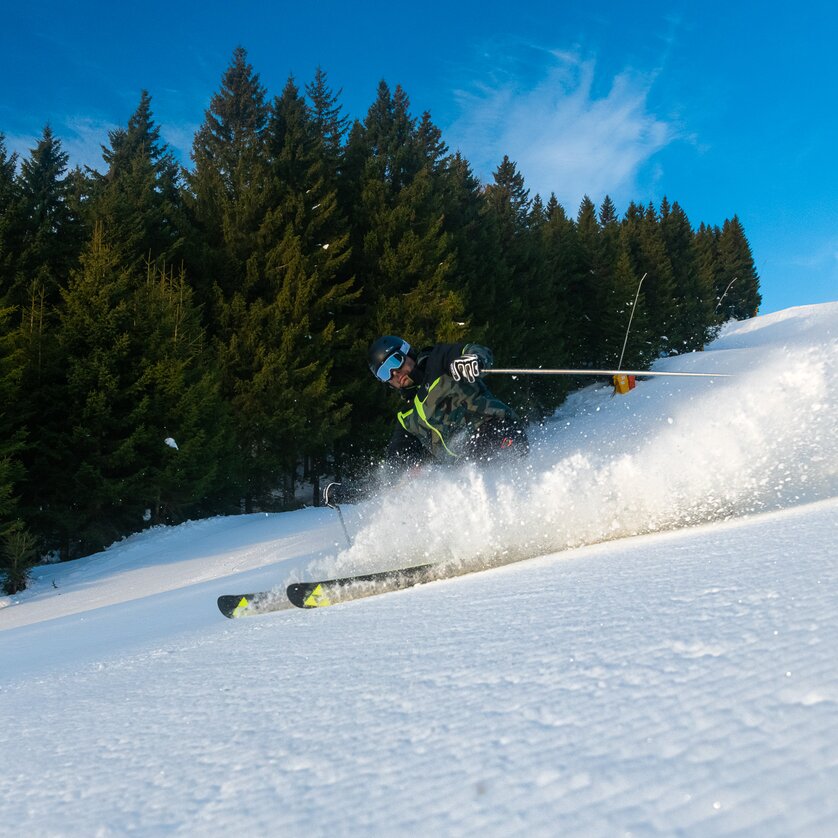 Address
Contact
Salzstiegl ski resort
Address
Hirschegg 241, 8584 Hirschegg