movement

experience

sport and recreation
Pumptrack Hausmannstätten
The youth was the initiator for the Pumptrack in Hausmannstätten.
The participation workshop, an initiative of the Province of Styria, enables interested local youths to critically examine topics and offers in the municipality, to contribute their ideas and suggestions, and to enter into dialogue with those responsible in the municipality at eye level. Based on the participation workshop, the project "Pumptrack" (a special mountain bike track with curves and waves) was designed together with young people in Hausmannstätten, built by the staff of the Wirtschaftshof and officially opened in spring 2019. The Hausmannstätten Pumptrack is built on an area of around 3800 square metres. The pumptrack track is around 228 metres long. From young to old, from beginner to full pro - everyone has fun here. The facility is open to everyone and can be used free of charge.
The entrance to the Pumptrack is located in Gärtnerstraße, 8071 Hausmannstätten.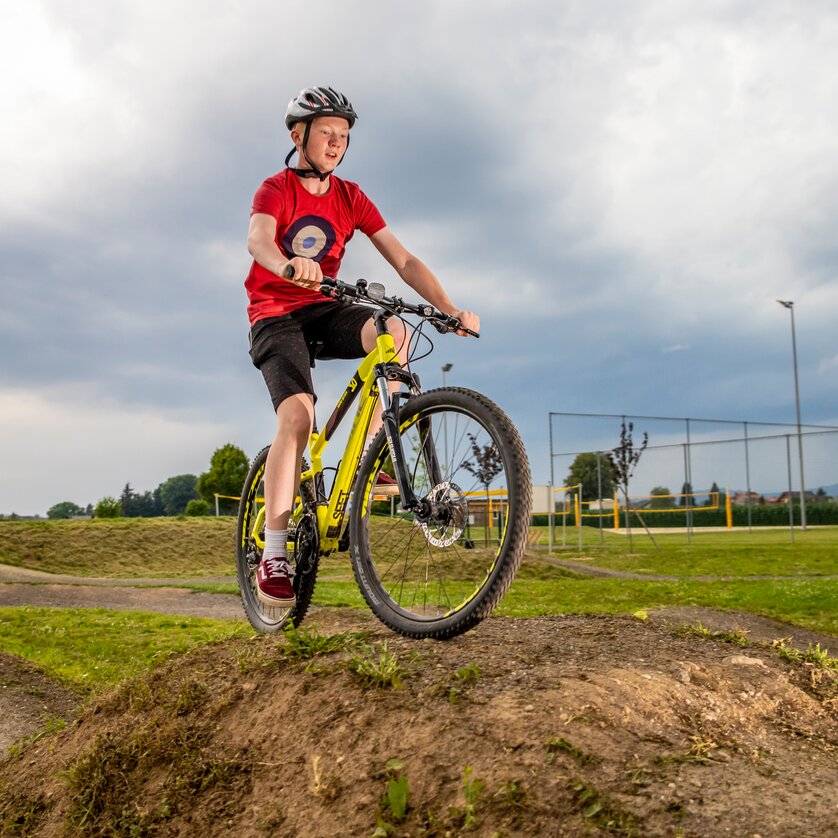 Address
Contact
Pumptrack Hausmannstätten
Address
Gärtnerstraße , 8071 Hausmannstätten