movement

experience

family

recreation

sport and recreation

nature
Pumptrack facility in Maria Lankowitz
Pumptrack, a very cool mountain bike track, in Maria Lankowitz.
A pump track is a specially created mountain bike track, a bike facility consisting of waves and curves that can be ridden entirely without pedalling (only by pumping). By pumping the bike, the rider picks up speed.
On the initiative of the Maria Lankowitz mountain bike club Crazy Cross Biker, this training track was created to motivate young people for the sport.
On a length of 148 metres and a lane width of 1.5 m, riders can practise controlling their bikes. The facility is freely accessible and usable for everyone with the appropriate safety equipment. Attention: It is not allowed to use the track in case of rain! The use of the track is at your own risk.
Please note, however, that the area may not be used during the training times of the Crazy Cross Bikers club.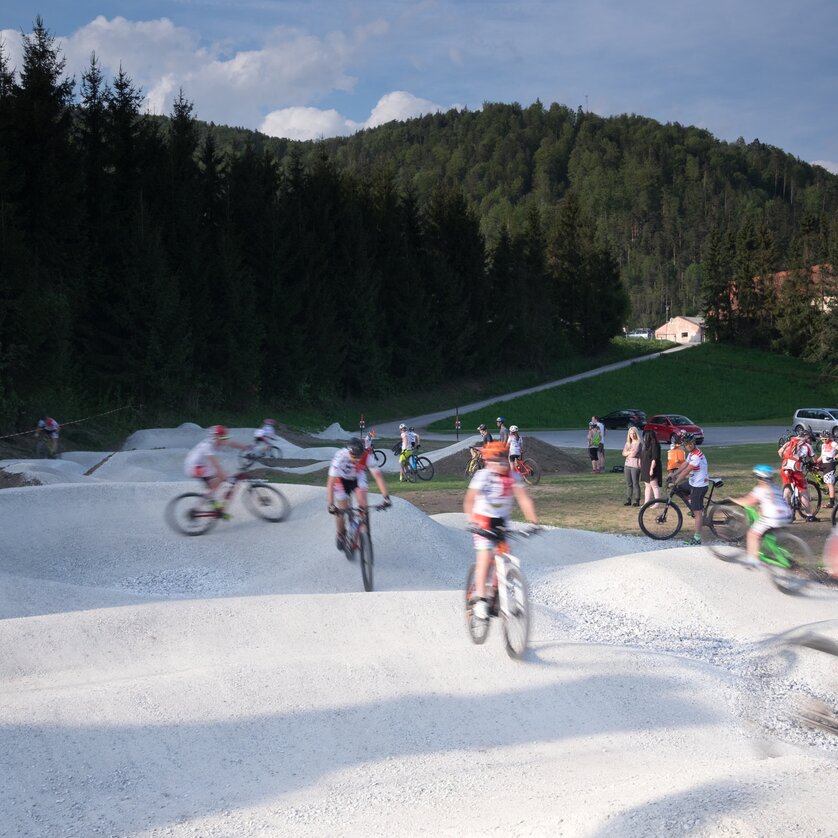 Address
Contact
Pumptrack facility in Maria Lankowitz
Address
Puchbacherstraße 272, 8591 Maria Lankowitz