movement

nature

sport and recreation

family
Ice skating Kalsdorf
The artificial ice rink delights young and old in Kalsdorf.
The ice rink is also located on the grounds of the trend sports facility. Ice skates can be borrowed on site.
For the times of use of the ice rink, please refer to the homepage of the market town of Kalsdorf.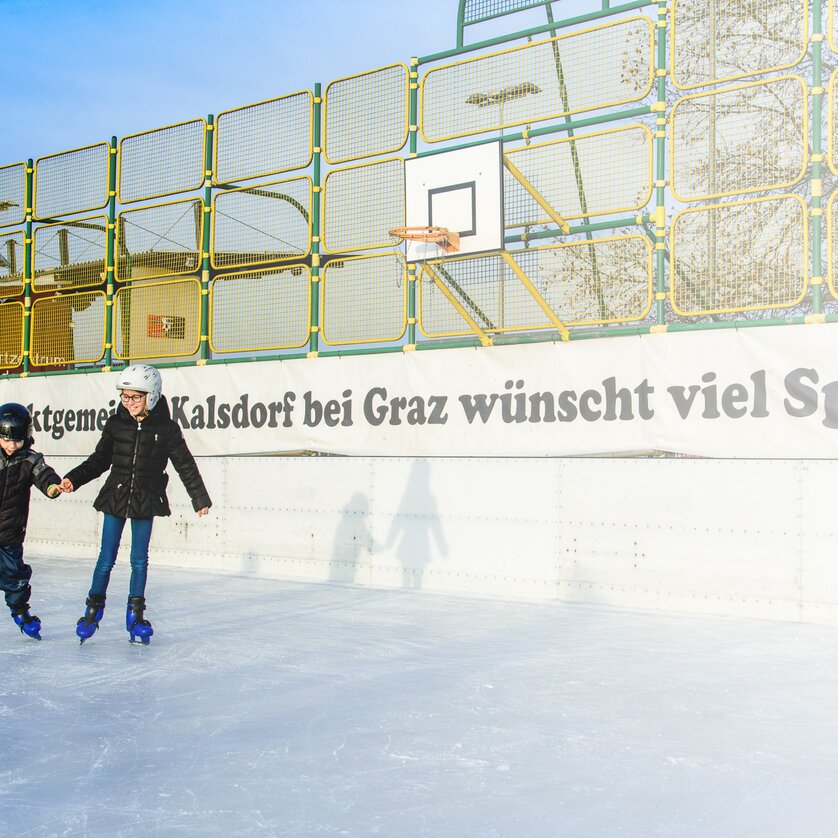 Address
Address
Johann-Pauker-Gasse 17, 8401 Kalsdorf b. Graz