Regional Delights

Manufacturer
pur Naturhof
Here, organic products and organic free-range pork specialties are produced in harmony with nature with a lot of joy, esteem and respect.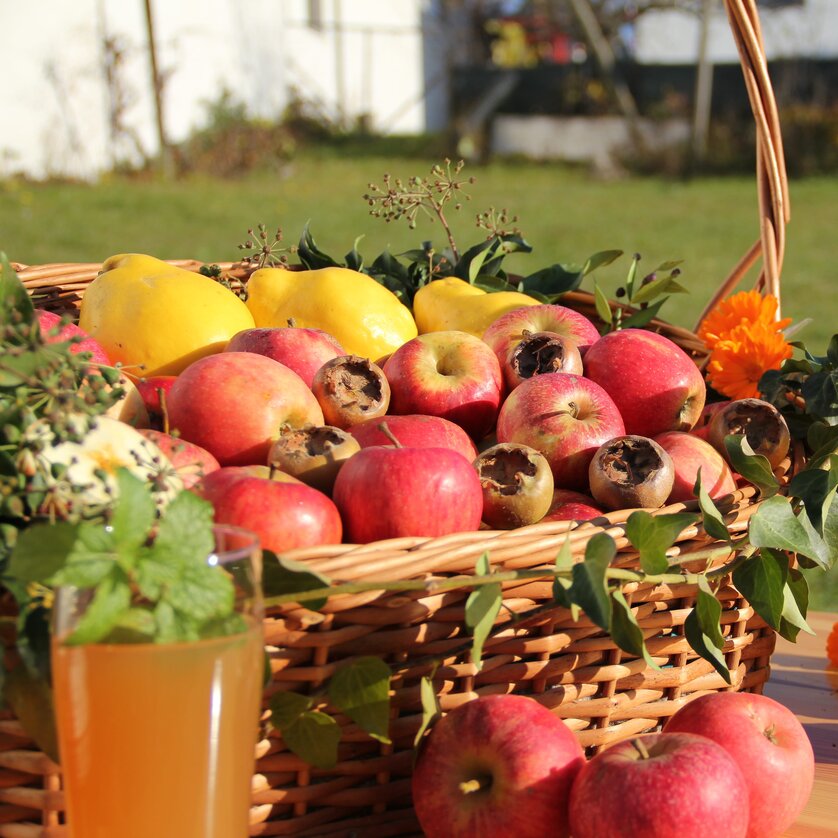 The pur Naturhof is an organic farm in Höf Präbach, which specializes in holistic agriculture, 100% certified organic cultivation and natural food production without chemical additives for the sake of man and nature. The farm's own organic free-range pigs romp outdoors all year round in the associated fields, fields and among the apple trees.
All meat products are processed naturally without preservatives such as pickling salt or reddening agents and sold ex farm and at various farmers' markets around Graz. Regional, seasonal organic fruit and vegetables, natural juices and vinegars, as well as organic original spelt, bread & flour complete the diverse range of natural, regional foods. In 2021, the farm was awarded the Bio Award Austria and the Bio Fuchs Award.
In addition to the farm store, the products are also available on Saturdays at the farmers' markets in Graz (Kaiser Josef and Mariatrost) and are shipped throughout Austria via refrigerated shipping.
Address
Address
Präbachweg 322, 8063 Eggersdorf bei Graz