Graz fairy tale train
Graz Märchenbahn fairy tale train deep inside Graz castle hill has been newly designed and re-opened. Immerse yourself in a fantastic journey to a different world!
One fairy tale, no, many fairy tales can be discovered in the tunnels within the Schlossberg - castle hill in Graz. Just get onboard and ride along – on a half-hour trip away from real life into the kingdom of fairy tales and fantasy. There's the witches' domain, the meadow of flowers, the enchanted forest, the den of thieves, the treasure cave and so much more. Riddles are there to be solved and valuable things collected.
Ideal for all young and old visitors to Graz from the age of four.
Opening hours:
Mon - Sun 09.30 am – 6.30 pm
Adults: € 8.50 | Children: € 6.50 | Family pass: € 27.00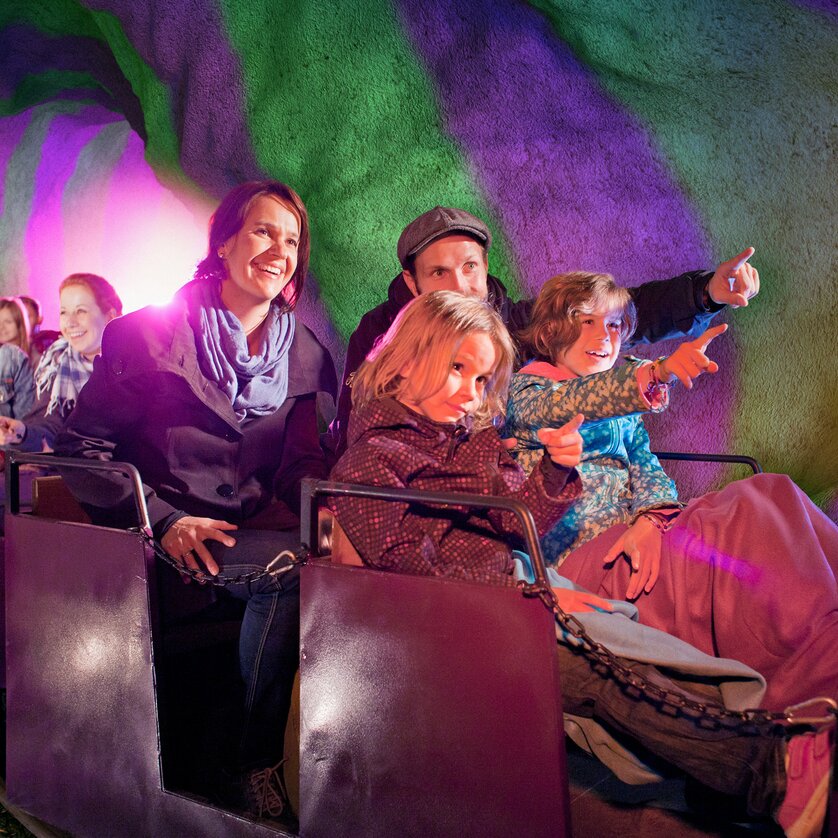 Address
Contact
Graz fairy tale train
Address
Schlossbergplatz 1, 8010 Graz