Maria Lankowitz
The second largest Marian pilgrimage church in Austria is in Maria Lankowitz.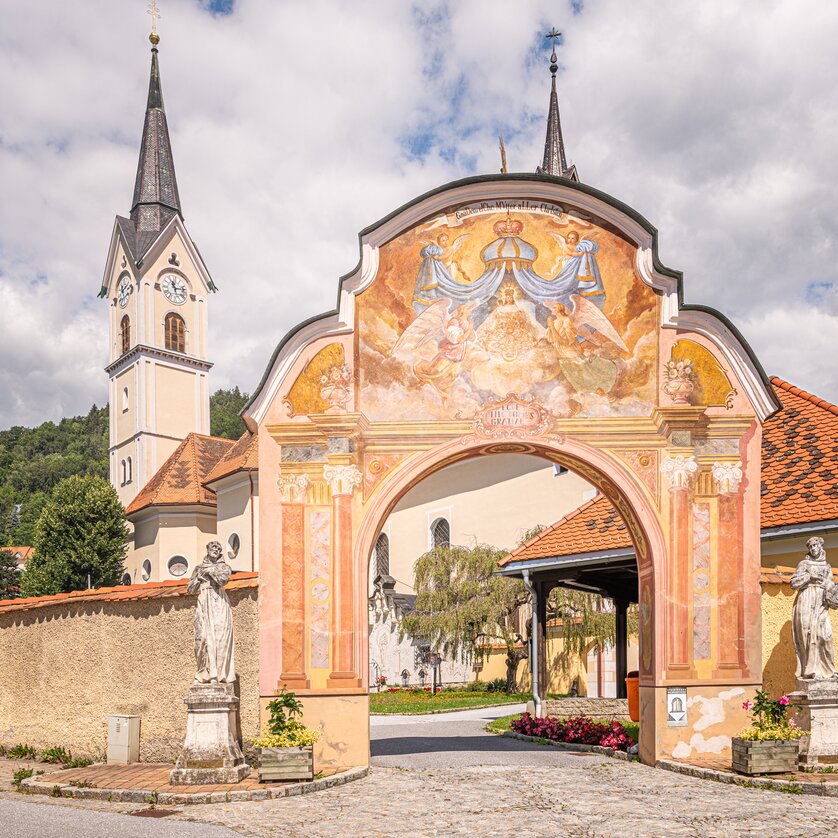 The most famous foot pilgrimage is probably the one from Obdach, from where people have been making the annual pilgrimage over the Stubalpe to Maria Lankowitz since 1690.
The pilgrimage church Maria Heimsuchung was built in its present form between 1678 and 1681 by master builder Jakob Schmerlaib in place of an older church allegedly donated in 1437 by knight Georg von Graden in 1446. The two side chapels were added in 1712.
The story goes....When a shepherd was looking for his oxen in 1433, he found them kneeling in front of a thorn bush in which the forgotten statue of the Virgin Mary was lying. After all attempts to bring the image back to Warth failed, the priest advised them to put the statue on an ox cart and let the animals go wherever they wanted. Without taking any food, they now walked for days along a path that finally led to Maria Lankowitz. In the present churchyard, where a large lime tree already stood at that time, the animals stopped and could not be moved any further. This was seen as an indication that Our Lady had chosen her own home.
Address
Address
Franziskanerplatz 1, 8591 Maria Lankowitz