Holy Mountain
The Silent Monastery on the Holy Mountain watches over Bärnbach.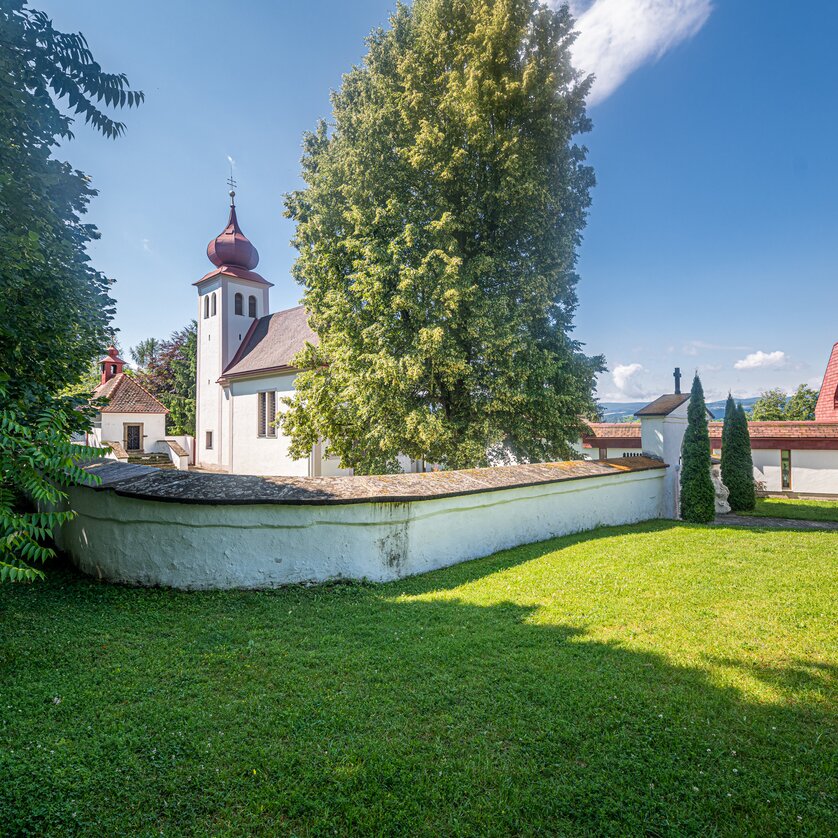 At an altitude of 539m above the town of Bärnbach, it shows us a beautiful panoramic view of the Lipizzaner homeland. The daily church service or the prayer hours of the Carmelite nuns are a particularly sacred experience, as are Rorate and Midnight Mass on Christmas Eve.
The church on the Holy Mountain, the foundation stone of which was laid on 20 April 1660, is a foundation of Countess Eleonora Eusebia von Wagensperg. She commissioned the construction of a church and a chapel with a replica of the Holy Sepulchre on the Holy Mountain.
Address
Address
Heiliger Berg 1, 8572 Bärnbach