Chalet Sound of Nature
Number of apartments: 1

Number of beds: 4
Book hotel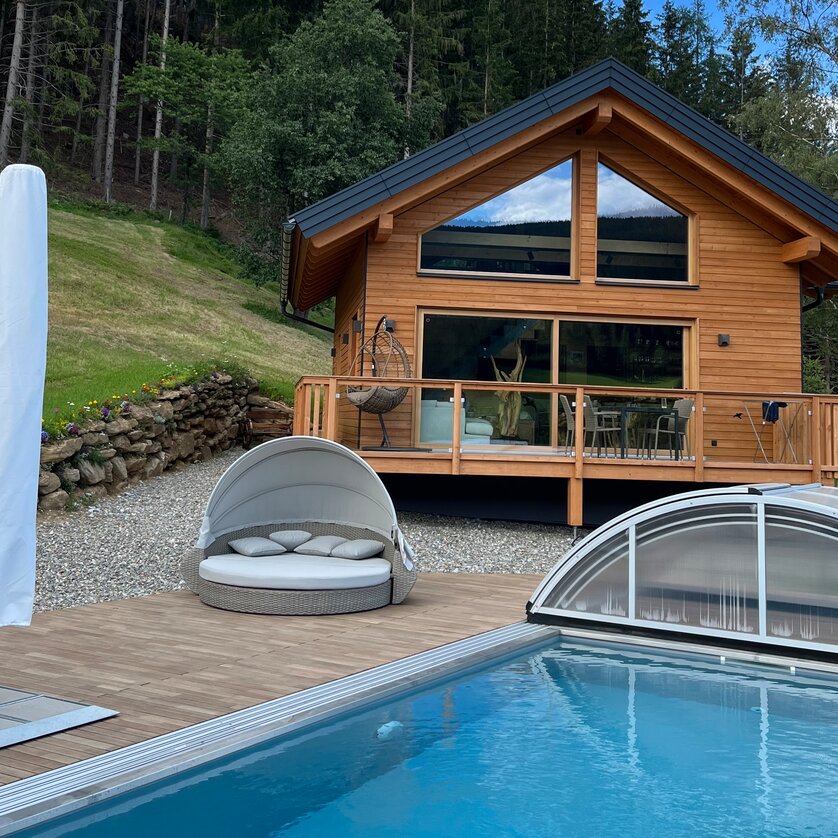 Details
Breathe and let be
Close to the source, in a sunny secluded location, a Calet in Holzbauwise awaits you, lovingly and naturally furnished.
There is room for a travel cot in the separate bedroom and the beds on the loggia can be used either as single or double beds.
Immerse yourself in the wonderful surroundings of a well-kept farm in the midst of unspoilt nature.
Directly at the terrace you will find the heated pool and the sauna house with a view.
Recharge your batteries!
Address
Address
Hirschegg 164, 8584 Hirschegg