IntercityHotel Graz
4 stars Hotel

Number of rooms: 229

Number of beds: 450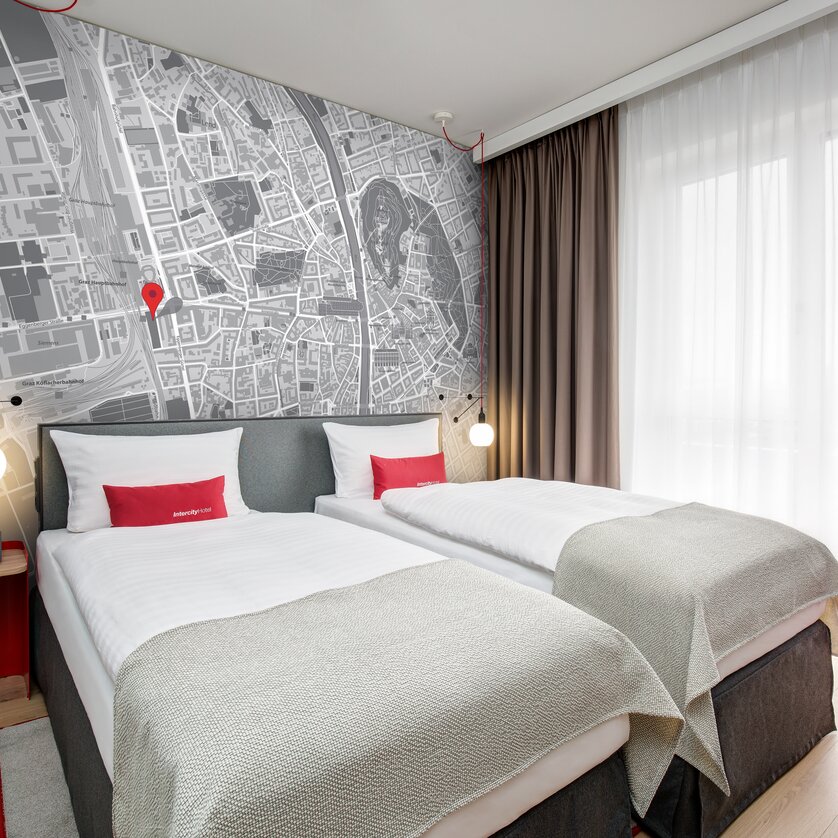 Details
With its 229 hotel rooms and 4 meeting rooms, the new IntercityHotel Graz is the perfect place for business meetings and the ideal starting point for cultural trips and city tours in and around Graz. Located directly at the central station, the hotel is only a short distance away from the city centre as well as several shopping and entertainment facilities. Having all the important transport connections within easy reach, you will find yourself at the centre of what's going on in Graz. The FreeCityTicket, which is included in the room rate, also entitles you to use public transport in the city.
More information about the "IntercityHotel Graz" as a conference hotel
Criteria
The accommodation meets the following criteria:
Picture gallery
The accommodation in pictures
Information on accessibility
Criteria
Persons in wheelchairs with support
People with reduced mobility
Visually impaired persons
Persons with learning difficulties
Families with small children
Persons with dust/pollen/animal hair allergies
Packages
Book your stay in Graz!
Address
Contact
IntercityHotel Graz
Address
Finkengasse 2, 8020 Graz