Hotel Gollner
4 stars Hotel

Number of rooms: 61

Number of beds: 100
Book hotel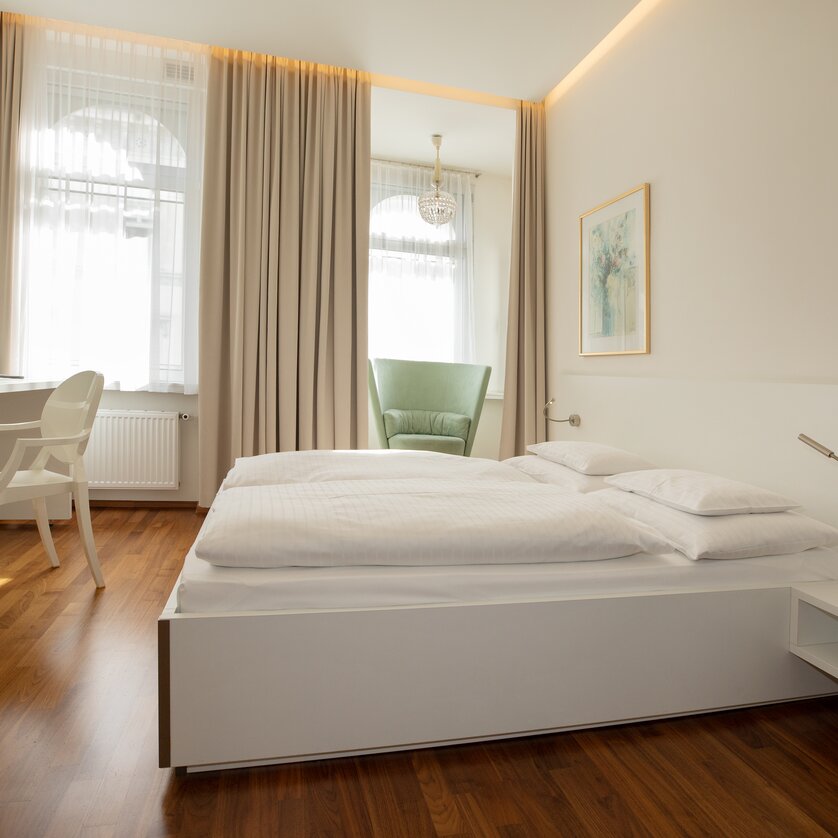 Details
The Hotel Gollner offers the full range of luxury one would expect from a first-class 4-star hotel. Its proximity to the pedestrianized zone in the centre of Graz makes the hotel the perfect starting-point both for business travellers and those who just want to explore and enjoy the city. The Gollner has all the advantages of a personally run family hotel – its well-trained team are genuinely charming and helpful. Enjoy individual, discreet 5-star service in a 4-star hotel with traditional Austrian hospitality. A charging station for electric cars is also available in its garage.
More information about the Hotel Gollner as a conference hotel
Criteria
The accommodation meets the following criteria:
Rooms for people with allergies
Personal care products in bathroom
Special rates for children
Picture gallery
The accommodation in pictures
Information on accessibility
Criteria
Persons with dust/pollen/animal hair allergies
Packages
Book your stay in Graz!
Address
Address
Schlögelgasse 14-16, 8010 Graz