Hotel Süd Art
4 stars Hotel

Number of rooms: 80

Number of apartments: 10

Number of beds: 130
Book hotel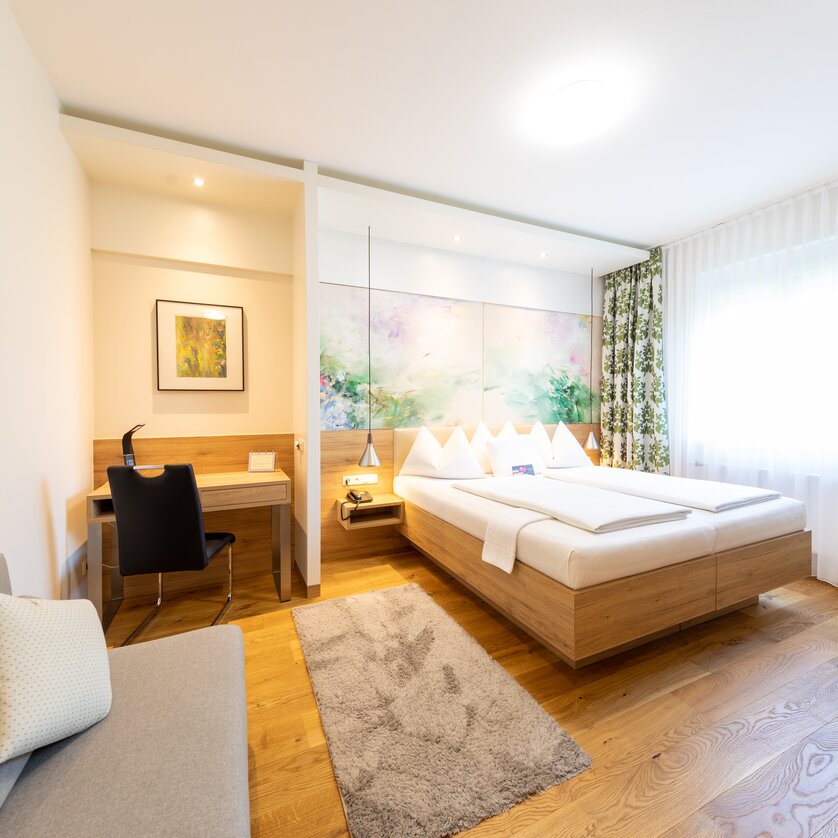 Details
Life is just too short to put up with low quality… The excellent Hotel Süd has 80 rooms and enjoys a wonderful, quiet setting, just 2 kilometres from the Graz Webling motorway exit. There are 10 long-stay apartments, a relaxation area with pool, sauna and gym, plenty of parking spaces and free Internet access. A nearby bus line reaches the Graz historic city centre in just 20 minutes.
Criteria
The accommodation meets the following criteria:
Personal care products in bathroom
Rooms for people with allergies
Special rates for children
Picture gallery
The accommodation in pictures
Information on accessibility
Criteria
Persons in wheelchairs with support
Visually impaired persons
Persons with learning difficulties
Packages
Book your stay in Graz!
Address
Address
Stemmerweg 10, 8054 Graz