NOVAPARK Flugzeughotel
Number of rooms: 160

Number of apartments: 24

Number of beds: 275
Book hotel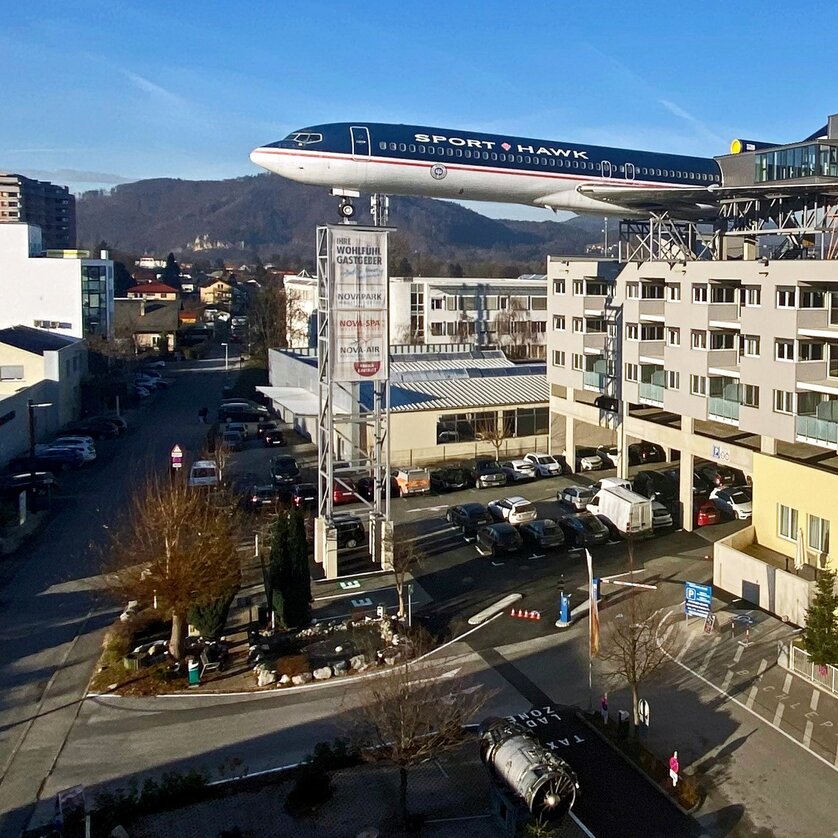 Details
Located in the north of Graz is the "NOVAPARK Flugzeughotel" with 157 rooms and apartments. The "Nova-Air" on the hotel roof is a feature unique in the world. At an altitude of 22 metres, an Ilyushin and a Boeing serve as a bar and restaurant. Twenty-two seminar and event rooms (up to 900 people in one room) and the banquet department's experience offer the ideal basis for your event. The Wellnessoase Nova-Spa, covering 3000 m², offers saunas, a pool and all the right things for you to relax.
More information about the "NOVAPARK Flugzeughotel" as a conference hotel
Criteria
The accommodation meets the following criteria:
Personal care products in bathroom
Special rates for children
Picture gallery
The accommodation in pictures
Packages
Book your stay in Graz!
Address
Contact
NOVAPARK Flugzeughotel
Address
Fischeraustraße 22, 8051 Graz