Palais-Hotel Erzherzog Johann
4 stars Hotel

Number of rooms: 60

Number of beds: 104
Book hotel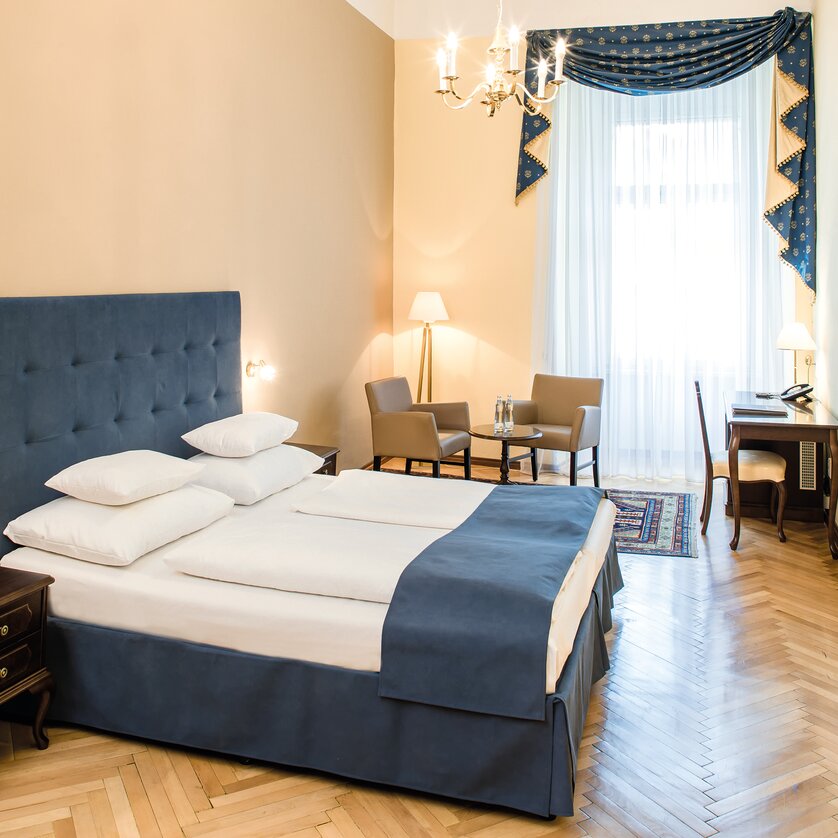 Details
A hotel full of history right in the heart of Graz! The Palais Hotel Erzherzog Johann is located next to the main square and is an ideal starting-point for exploring the city. The rooms and suites combine historic elegance with modern comfort. Unique is the glass-covered inner courtyard, which is protected as a historic monument. The breakfast area and the traditional coffee house Erzherzog Johann are located in this winter garden. All rooms are equipped with air-conditioning and free wifi.
Criteria
The accommodation meets the following criteria:
Rooms for people with allergies
Special rates for children
Picture gallery
The accommodation in pictures
Packages
Book your stay in Graz!
Address
Contact
Palais-Hotel Erzherzog Johann
Address
Sackstraße 3-5, 8010 Graz