Landvilla Pia
Number of apartments: 5

Number of beds: 10
Book hotel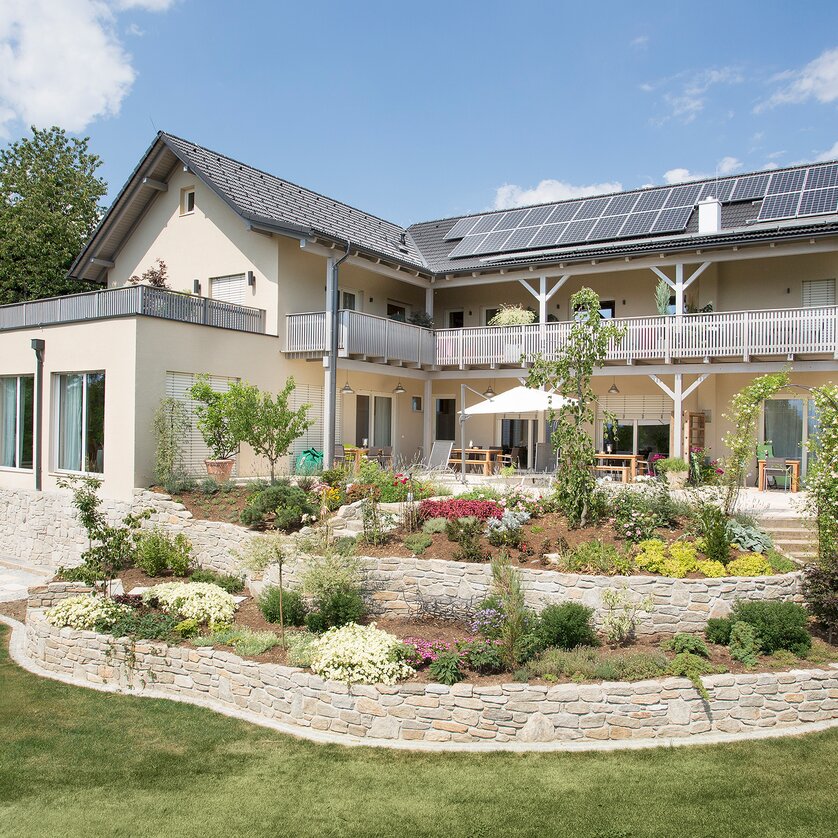 Details
Amidst absolute tranquillity and only 10 minutes from Graz, you will find the apartment building "Landvilla Pia" with five beautifully designed apartments in the middle of a wonderful natural landscape. Here you will have a stay with "that certain something" and you will feel the very special atmosphere at every moment. Here in this holiday idyll, you have innumerable possibilities to naturally revive both body and spirit. This is Pia, paradise in Attendorf!
Criteria
The accommodation meets the following criteria:
Picture gallery
The accommodation in pictures
Address
Contact
Holiday home "Landvilla Pia"
Address
Attendorfberg 60a, 8144 Hitzendorf