Augarten Art Hotel
4 star superior Hotel

Number of rooms: 53

Number of apartments: 4

Number of beds: 120
Book hotel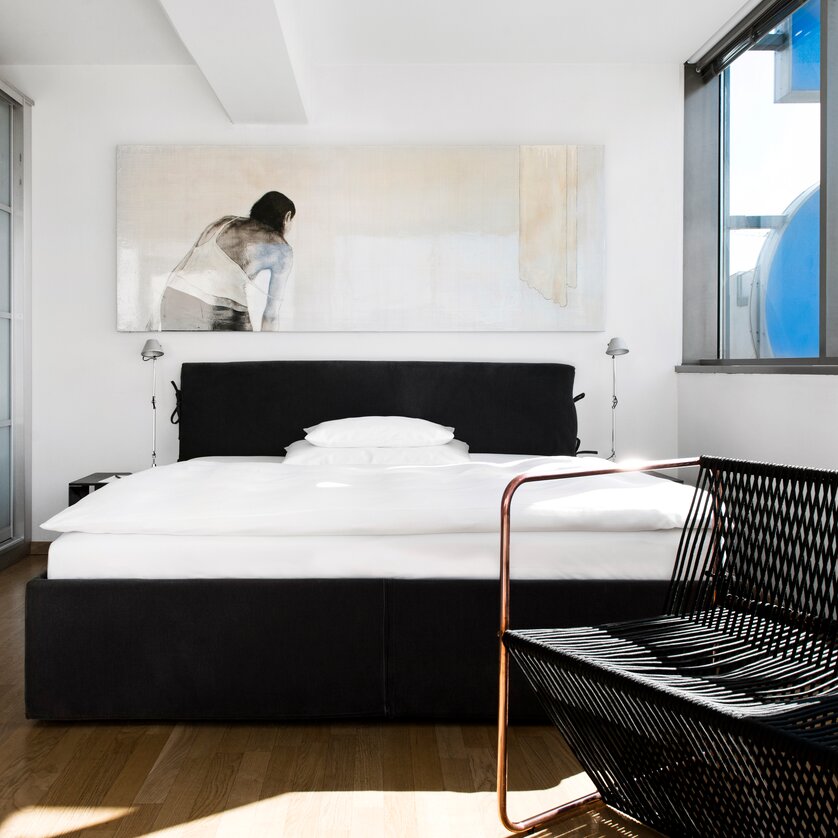 Details
For discerning art-lovers who insist on a tasteful atmosphere: 52 rooms, 4 apartments and one penthouse furnished with wonderful works of art. This design hotel also features an underground parking garage, WLAN, a 24-hour leisure area, an indoor swimming pool, a sauna and a gym, together with a sun terrace offering a breath-taking view over the city and beyond. The in-house Magnolia is an outstanding restaurant serving Austrian-Mediterranean cuisine.
More information about the Augarten Art Hotel as a conference hotel
Criteria
The accommodation meets the following criteria:
Personal care products in bathroom
Rooms for people with allergies
Special rates for children
Picture gallery
The accommodation in pictures
Packages
Book your stay in Graz!
Address
Contact
Augarten Art Hotel
Address
Schönaugasse 53, 8010 Graz