Grand Hôtel Wiesler
Number of rooms: 102

Number of beds: 204
Book hotel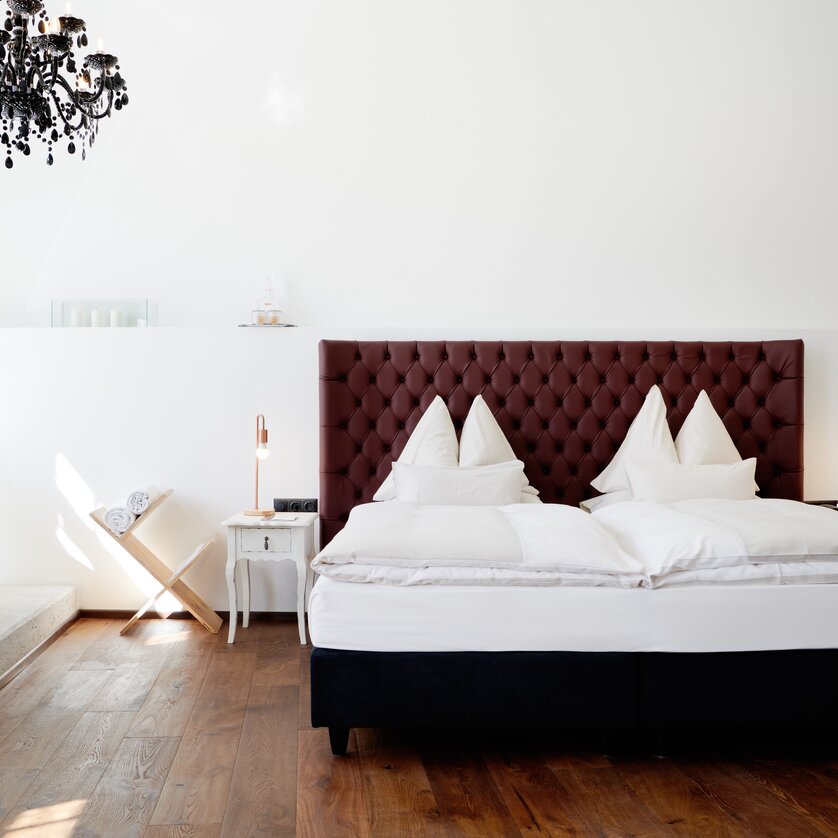 Details
Easy elegance, unconventional luxury and an international flair – the Grand Hôtel Wiesler is setting new standards. Somewhere between vintage, Art Nouveau and extravagance but always in the here and now. That's our motto for our 102 rooms as well as for our Salon Marie, the home of grand cuisine where we celebrate Sunday & holiday roasts. Take it easy and relay in our wellness oasis, the barber cares for well shaved men. We're in the heart of Graz just 5 minutes walking from the main square.
Criteria
The accommodation meets the following criteria:
Personal care products in bathroom
Rooms for people with allergies
Special rates for children
Picture gallery
The accommodation in pictures
Packages
Book your stay in Graz!
Address
Contact
Grand Hôtel Wiesler
Address
Grieskai 4-8, 8020 Graz