Motorbike blessing Gaberl
Blessing of the motorbikes on the Gaberl is a traditional event.
Culinary Delights & Entertainment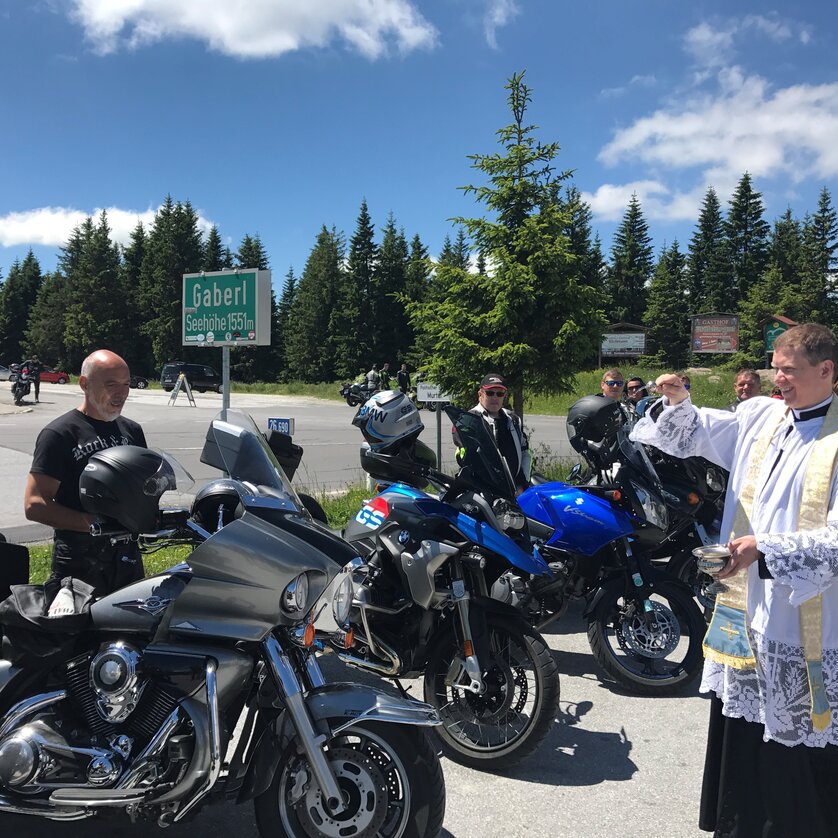 Details
The blessing will take place at 11.30 am in front of the Gaberlhaus.
From 10 am, the companies Motorrad Schor (Aprilia) and Allrad Horn (Spyker, Ryder) will offer test rides. The Red Bull Ring will also be represented with an information stand and a KTM Moto2, a KTM RC8C and an Ohvale Mini GP as showpieces.
Location
Address
Gaberl 1, 8592 Salla