Medieval knights' festival
There's something going on again at Taggerhof in Kainbach near Graz: look forward to a journey back in time to the Middle Ages!
05/28/2023, from 11.00 to 19.00

05/29/2023, from 10.00 to 19.00

Culinary Delights & Entertainment, Show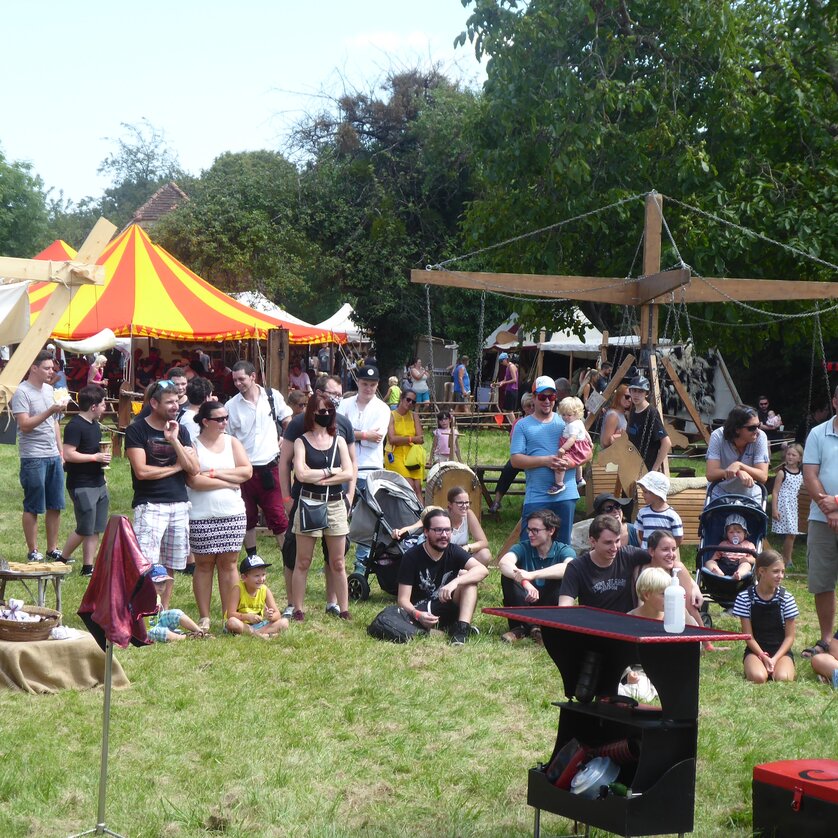 Details
There will be all-day entertainment with live medieval music by Furax, magic with the Magicus Solaris and jokes, tricks and jugglery with Alex. A special highlight will be the exciting jousting matches.
There is a knight's course for the little ones - once they have mastered it, the brave young knights are knighted by the bailiff. A medieval market invites visitors to marvel and stroll. On offer are leather goods, handicrafts, medieval jewellery, ceramics, wildwood products, garments, mead products and much more.
There will also be a bronze casting demonstration, where visitors can try their hand at this craft. Food and drink will also be provided. The cookshop offers a variety of grilled and pan-fried dishes, and to quench your thirst you can go to the tavern. Sweets are offered by the mouse bakery or the mocha tent.
Admission: Adults € 12.50 | Children 1-5 years free | Children 6-15 years € 7 | People with disabilities € 9.50
Admission is valid for the whole day, including all programme items and the knights' show.
Location
Address
Hönigtaler Straße 30, 8301 Hönigtal