Lama tour in autumn colours
Never heard of it? Then you should try a leisurely hike in Hirschegg-Pack with Lama.
, Activities for children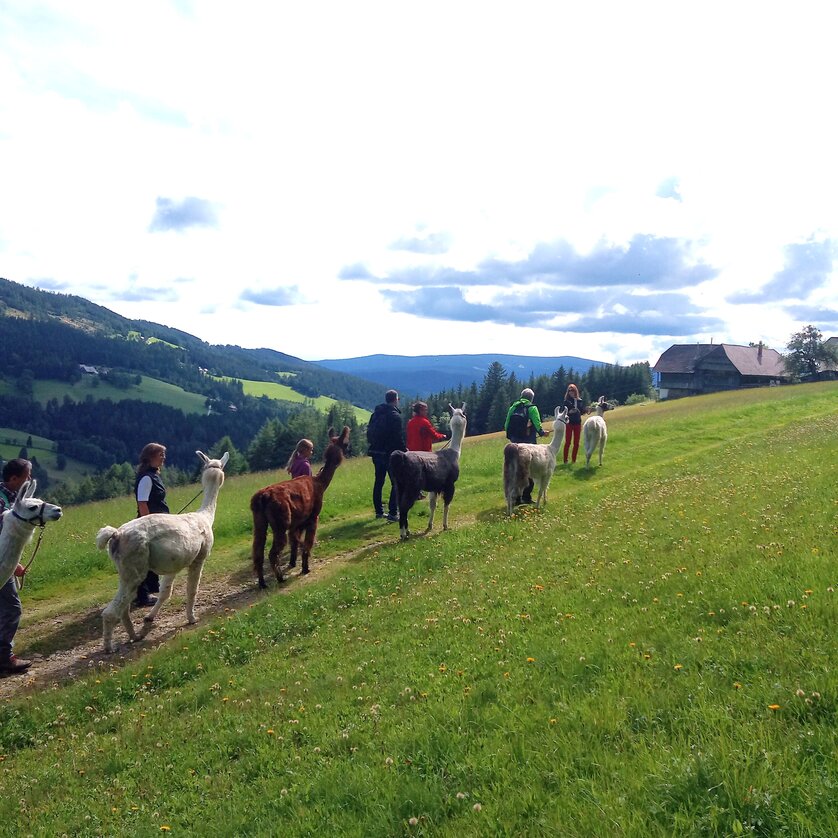 Details
This tour has a high relaxation factor, with a detailed llama training and getting to know your own llama at the enclosure. There is plenty of time to answer your questions. After a short time, you will be familiar with our friendly llamas and it will be easy for you to lead them.
Afterwards, the participants walk with their llamas on a pleasant, gently ascending hiking trail along the stream, through the beautifully coloured autumnal forests and meadows to the alpine pastures around the Dörfl.
We hike in untouched nature and finally enjoy the wonderful view of the Hirschegg valley after about 1.5 hours. Once we have reached the Dörfl, we continue on the high trail in the direction of the Pongratzwirt.
Again and again we take breaks for people and animals. Here you can come to rest, as there is plenty of time to linger and chat and the llamas can also graze in peace.
Finally we return to the starting point where you can say goodbye to your llama in peace.
Price: € 32,- pP | Registration required
Location
Address
Hirschegg 276, 8584 Hirschegg-Pack
Organizer
Address
Hirschegg 276, 8584 Hirschegg-Pack