Top Event
"Krampus" Run in Eggenberg
12/10/2022, from 14.00 to 19.00

Tradition, Advent for children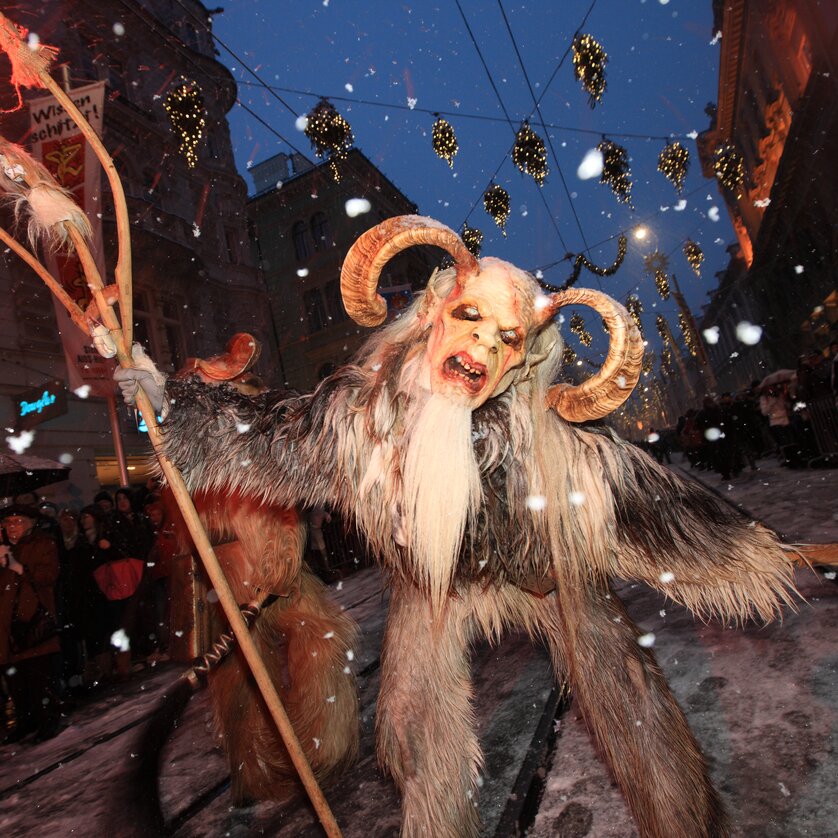 Details
Come and visit the "Krampus and Perchten" Festival at Eggenberger Allee in Graz.
From 14:00 hrs Kids' programme
From 15:30 hrs Kids Krampus Run
From 16:30 hrs live concert with Oliver Haidt
From 18:00 hrs XXL Krampus Run
Watch and have fun with groups from all over Graz and neighbouring villages and enjoy culinary treats on the go!
Tickets: € 5,00 (adults) and € 3,00 (children)
Tickets are available in advance in all banking institutions of Raiffeisen, via oeticket and directly at the event.
Where does this tradition come from and what are "Perchten" exactly? "Perchten" originate from Alpine areas and are sorts of devils who mainly appear in December and January. They are similiar to Krampus, who often appears together with St. Nicholas. One of the most important utensil of a Perchte is its huge bell, with which they try to scare away winter according to the myths.
Location
Address
Peter-Rosegger-Straße 47, 8053 Graz