Inter. U16 Lipizzaner Home Cup
For the 5th time already, you can watch the football stars of tomorrow in Ligist.
08/12/2023, from 09.00 to 18.00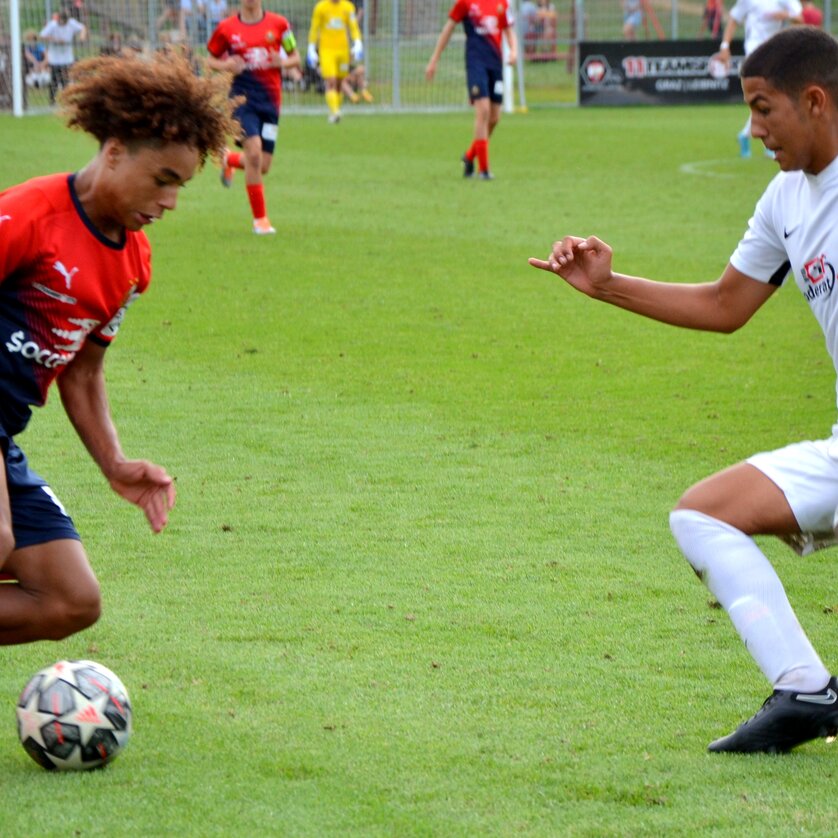 Details
In August 2023 (Saturday, 12 August 2023), an international U16 tournament will be held at the sports facility in Ligist - the 5th International U16 Lipizzanerheimatcup! There are no comparable tournaments for this age group in the whole of Austria - 250 youngsters play for one day for the coveted trophy. Around 1000 enthusiastic spectators watched the stars of tomorrow in 2022. The tournament is expected to develop into one of the biggest international youth football tournaments, with renowned clubs from all over the world taking part. So far, youth teams from 7 different countries such as Slovenia (NK Maribor), Hungary (Haladas Szombathey as well as FC Györ), Croatia (Lokomotive Zagreb), Slovakia (Slovan Bratislava), Germany (1. FC Union Berlin), Poland (Stal Rzeszow) or Italy (Udinese Calcio) have come to Ligist. Numerous well-known teams from Austria came to Ligist (SK Rapid Wien, AKA Juniors Lask Linz, WAC, Admira Wacker, Austria Wien) in addition to the organiser, Akademie Steiermark Sturm Graz and the local hero GAK Juniors.
In these difficult times, the tournament is intended to be a social event that appeals to families as much as friends who simply want to spend a few cosy hours together in our new stadium and training ground. FAMILY - FRIENDS - FOOTBALL, these are the keywords that the Lipizzaner Home Cup should represent. We want to give the participating teams the best possible conditions for the preparation of the season. With a top-class field of participants and a friendly atmosphere as well as a well-organised game plan. However, it is our aim not only to inspire our guests with impressive football matches, but also to create a place where people can meet friends and feel completely at ease. That's why free admission is an integral part of our concept again this year. In addition, there will be a large raffle with merchandise or non-cash prizes from our partners.
The event starts at 9 a.m., with the finals starting at 3 p.m.
Free admission!
Location
Address
Steinberg 301, 8563 Ligist
Organizer
Address
Steinberg 301, 8563 Ligist