Herb day with herb consecration
Herbs are the focus on this day, in Deutschfeistritz at the open-air museum.
08/15/2023, from 09.00 to 17.00

Tradition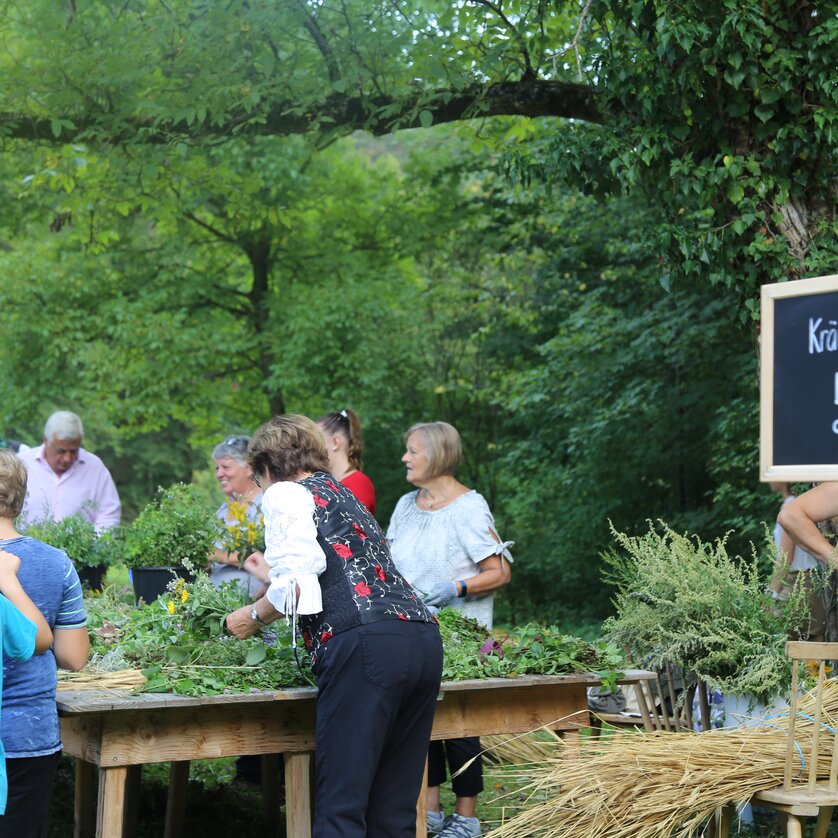 Details

On the traditional herb day in Stübing, herbs are bound into bushes according to a specific ritual (9-11 a.m.) and then consecrated at the herb consecration at the Wegleitof (11 a.m.). They are regarded as an effective remedy for healing people and animals and as protection against natural disasters. The herb day will also provide interesting information about herbs and their uses as spices, home remedies, teas and much more.
Regular admission price! No registration required!
Location
Address
Enzenbach 32, 8114 Stübing
Organizer
Address
Enzenbach 32, 8114 Stübing