Guided hike: Rappoldkogel
From Salzstiegl to the Gaberl - panoramic summit hike over the Rappoldkogel (1928 m)
07/01/2023, from 09.00 to 16.00

Hiking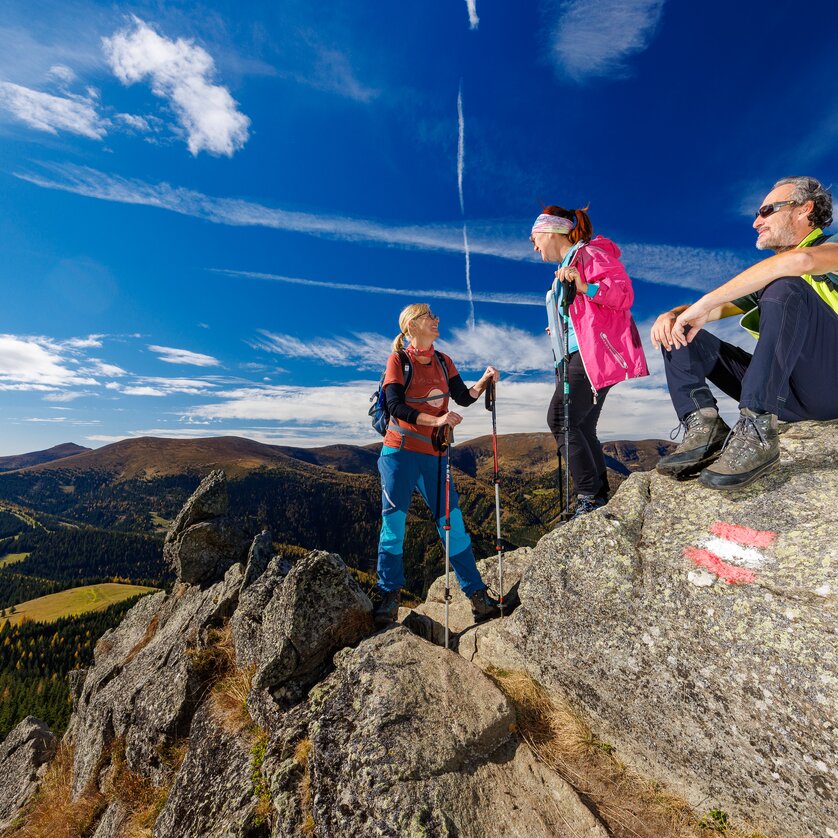 Details
Meeting point: At 9 a.m., Köflach railway station exit.
Arrival by public transport: S-Bahn line 7 Graz - Köflach, arrival 8.58 a.m.
Joint onward journey with VOmobil Lipizzanerheimat to Salzstiegl
Trail length: 9.7 km | Ascent: 500 hm | Walking time: approx. 4 ½ hrs.
Duration of the hike approx. until 4 pm.
Refreshment stops at the Alter Almhaus and on the Gaberl, return by bus from 4.10 p.m. or 6.10 p.m. to Köflach.
Difficulty: Steep ascent to the Rappoldkogel, stony paths, surefootedness required.
Equipment: Good footwear (mountain boots), hiking poles, hiking clothes, rucksack, rain gear, sun protection, drink, snack (summit rest with snack break planned, stop for refreshments only after 2/3 or at the end of the hike).
Costs: € 15,- per person, payable on site to the guide
Service: guided hike with certified mountain hiking guide
Registration: Until Wednesday 28 June 2023 by mail
The guided hike is organised by the Graz Region Tourist Board and dieWanderguides. Subject to change at short notice. Participation is at your own risk.
Please note that dogs are not allowed.
Location
Address
Bahnhofstraße 29, 8580 Köflach
Organizer
Address
Messeplatz 1/Messeturm, 8010 Graz