Guided hike: Opening of the Semriach hiking season
The start of the hiking season begins with a guided hike at the Sandwirt in Semriach.
04/23/2023, from 09.00 to 13.00

Hiking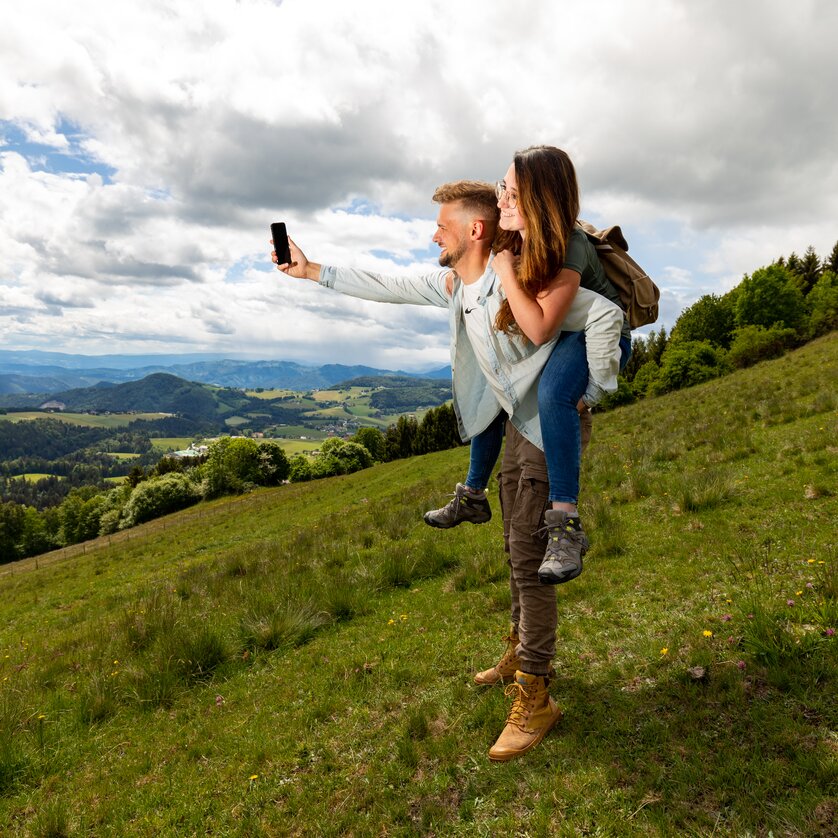 Details
For 7 years there have been specially marked hiking trails in Semriach and every year the hiking season is opened with a guided hike on one of these trails. The 2023 kick-off begins with a guided hike on hiking trail R5 - Eichberg-Schöcklstraße-Glett.
Meeting point: At 9:00 a.m., Gasthaus Sandwirt, Kesselfallstraße 13, Semriach.
Arrival by public transport: S-Bahn Lini 1 Graz - Bruck a.M., Stübing station, arrival 8:21 (from Graz), continue with GUSTmobil, GU 1485 Gh. Sandwirt (pre-booking by phone 0123 500 44 11, online or via ISTmobil app)
Route length: approx. 8 km | approx. 400 metres in altitude | walking time approx. 3 hours
The start is after a hearty free meal, to which you are invited. The hike ends at the Gasthaus Sandwirt. The route leads along the Eichbergweg to the Schöcklstraße and back via Glett and past the Steintor to the starting point, offering fascinating panoramic views over Semriach and into the Grazer Bergland. On the way, you could also plan a short detour to the Theißlwirt inn on the Schöcklstraße.
Difficulty rate: The hiking trail is easy to walk, medium fitness for 3 hours hiking time in the terrain is required.
Equipment: Good walking shoes, walking clothes, rucksack, rain gear, drink.
Registration: not required
The hike is organised by the market town of Semriach and the hiking guides Semriach in cooperation with the Erlebnisregion Graz. Subject to change at short notice. Participation is at your own risk.
Location
Address
Kesselfallstraße 13, 8102 Semriach
Organizer
Address
Markt 25, 8102 Semriach