"Frühschoppen"
Singing and dancing together are welcome at this event in Deutschfeistritz.
08/06/2023, from 11.00 to 17.00

Culinary Delights & Entertainment, Seasonal Speciality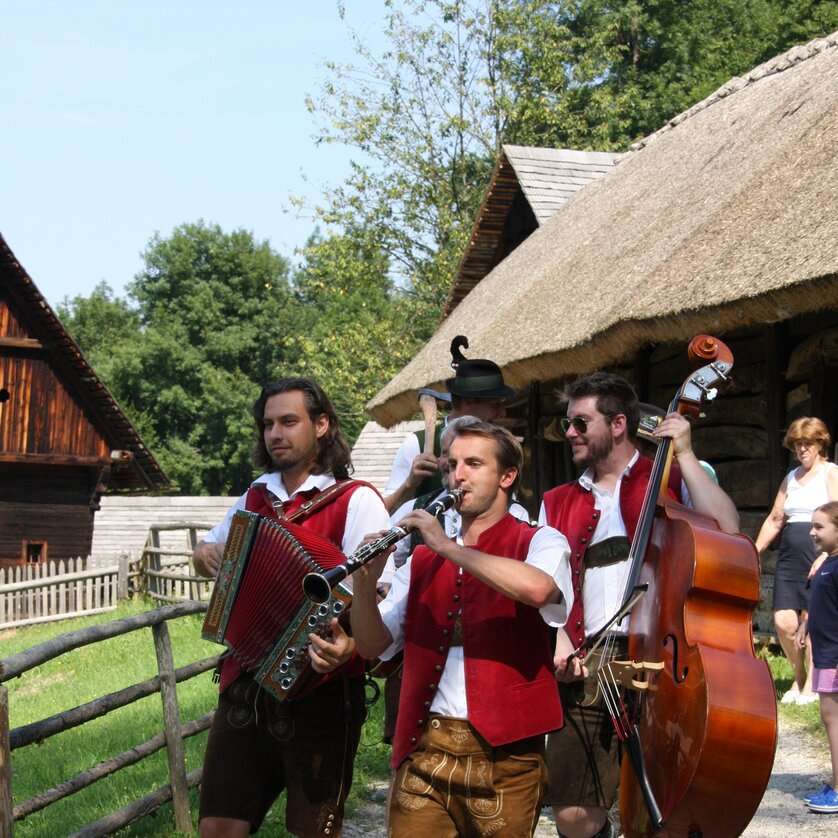 Details

Traditionally on the first Sunday in August, numerous musicians and singers make the Museum Valley resound. Maypole raising, traditional handicrafts and tasty food in the inn invite you to linger and enjoy. Sing, make music and dance in the unique historic museum setting! Everyone is invited to join in!
Regular admission price! No registration required!
Location
Address
Enzenbach 32, 8114 Stübing
Organizer
Address
Enzenbach 32, 8114 Stübing