Top Event
Festival of the Lipizzaners
The Spanish Riding School-Lipizzaner Stud Piber invites you to the magnificent Festival of the Lipizzaners.
09/23/2023, from 11.00 to 17.00

Culinary Delights & Entertainment,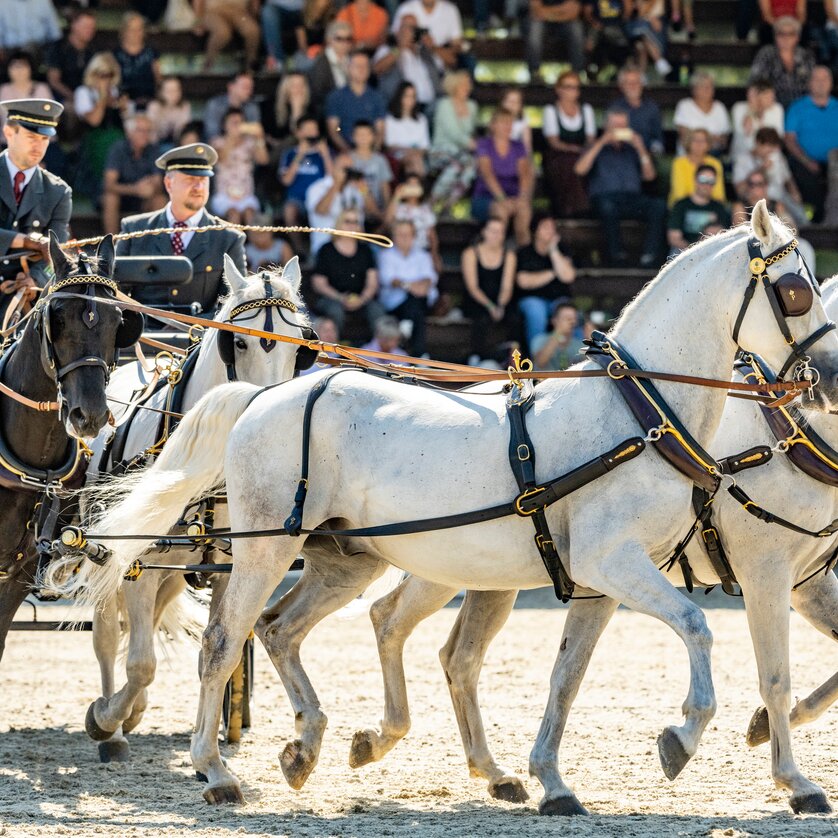 Details
From 11:00 a.m. on Saturday, the large arena will be open for guests. A culinary village frames the presentation of the highlights of horsemanship. From 14:00, a gala performance will take place in the arena with the trained riding mares, the real heroines of the stud, and the famous school stallions of the Vienna Riding School, who will show three programme items from the "Ballet of the White Stallions" with their riders. Demonstrations of driving skills with fast-paced carriage rides prepare for the highlight - the presentation of the young foals with their mothers!
Location
Address
Piber 1, 8580 Köflach
Organizer
Address
Piber 1, 8580 Köflach