Aniada A Noar & Martin Moro
For more than 40 years they have been delighting audiences with "new folk music", to be heard in Köflach.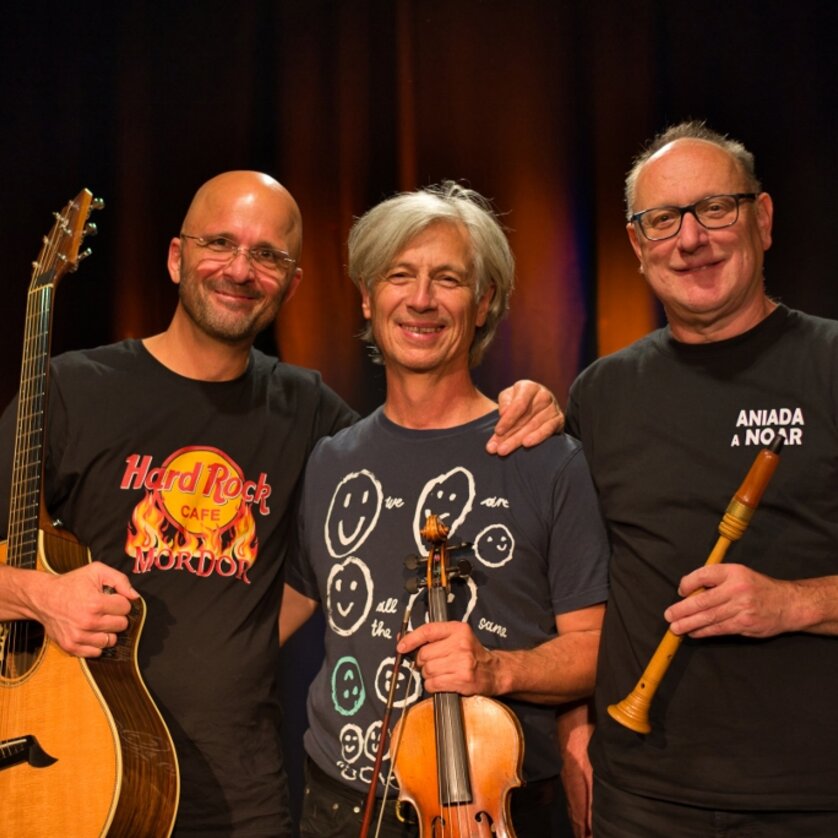 Details

The last two CDs were ennobled by the "Preis der Deutschen Schallplattenkritik" with four nominations. Even though the year 2021 was so painful due to the loss of long-time friend and colleague Bertl Pfundner, the ANIADA A NOAR KOSMOS remains alive.
With long-time friend, exceptional guitarist and multi-instrumentalist Martin Moro, Andreas Safer and Wolfgang Moitz embark on a musical journey through 40 years of band history to discover new colours and forms of expression in Noarn music. It is fortunate, or rather a gift, that Martin has known and appreciated the band from the beginning.
Together, the musicians will fill Bertl Pfundner's call: "Spülts weiter Burschn!" with life and continue to delight the hearts, brains and bellies of the audience.
Admission: € 10,- pP with Book-Card € 7,-
Location
Address
Bahnhofstraße 6, 8580 Köflach
Organizer
Address
Bahnhofstraße 6, 8580 Köflach