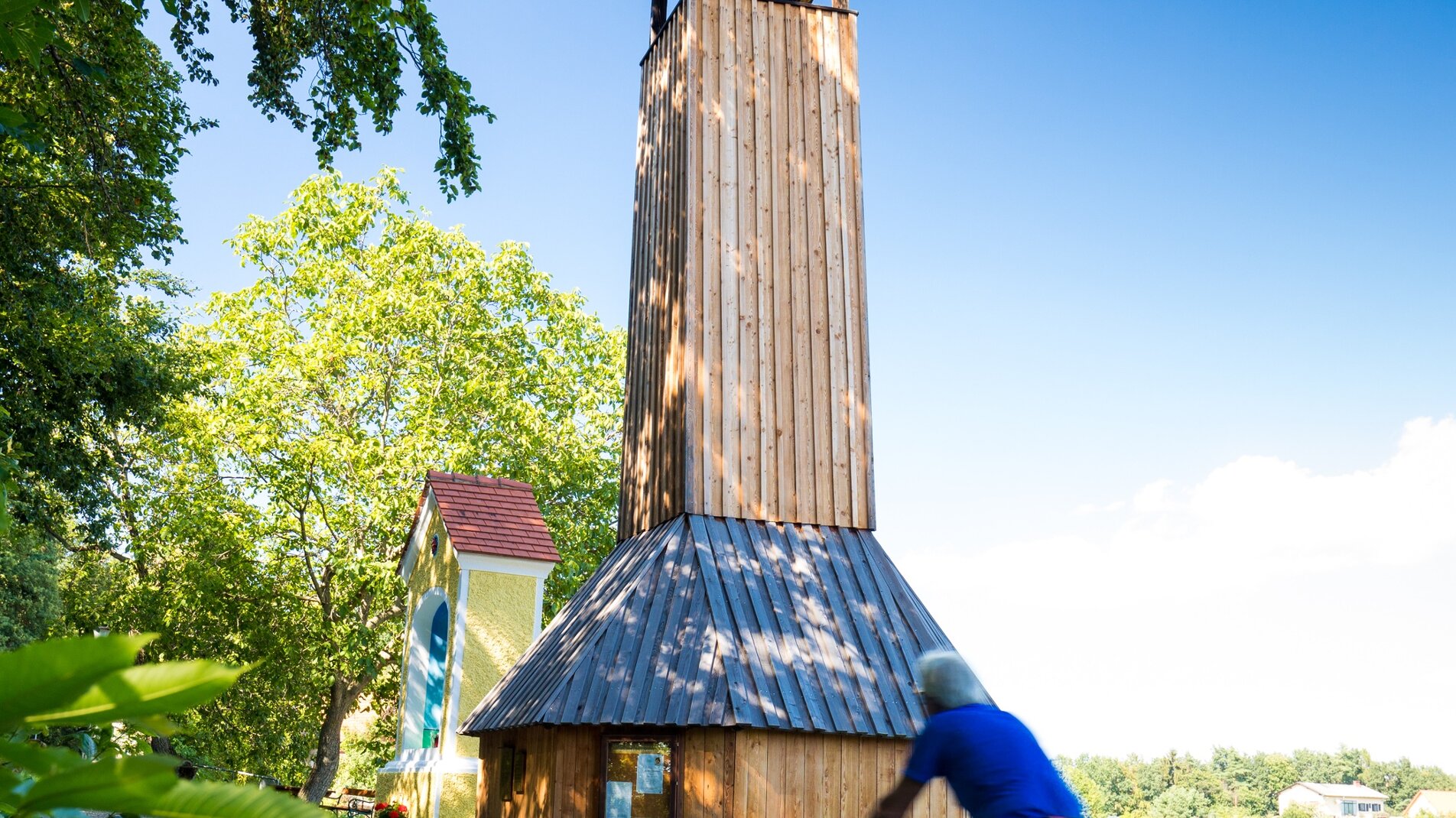 Water and Spring Tour – Kumberg
Water is the element that links this tour from the well welt Kumberg swimming lake to the spring paths in St. Radegund and further along the Schöcklbach stream and Mur to Graz. A beautiful, challenging cycling tour that connects the old town of Graz with the popular local mountain Schöckl – ideal for e-bikers!
No life without water! Often just a glimpse of a calm lake or lively babbling brook is enough to release plenty of happiness hormones. So there is no doubt that the water tour will be good for the body and soul alike.
Start at the idyllic well welt swimming lake in Kumberg, then head to the spring paths in St. Radegund with Kneipp facilities, picturesque historic spring barrels and forest showers. Further on you cycle along the Schöcklbach stream first and then the Mur to the Hilmteich in Graz, past the impressive greenhouses in the Botanical Garden through the beautiful Leechwald forest to Mariatrost. Whether you are a believer or not, you should definitely pay a visit to the Mariatrost Basilica! You take the Rosseggerweg, Schaftalberg and Fasslberg to return to the starting point in Kumberg.
The beautiful water tour with its magnificent panoramic views is certainly worthwhile, but also not to be underestimated (800 metres in elevation gain) and therefore mainly recommended for sporty trekking cyclists and e-bikers. You should definitely plan enough breaks for swimming, relaxing, sightseeing and above all enjoying the culinary delights in the many excellent cafés, restaurants and inns.
Season
January
February
March
April
May
June
July
August
September
October
November
December
Facts
Length

Duration

Climbing

Climb down

Lowest level

Highest point
More
Car: Graz - B72 - Mariatrost - Kumberg well welt
cycle tour leads via (from) Graz center
Kumberg - Not (or variant via Hermsdorf) - Willersdorf (GU3) - St.Radegund - Hohenberg - (junction) Mölten - HR4 cycle path - Andritz Hauptplatz - R28 Stattegger cycle path - R2 Mur cycle path - Graz/center - R23 Mariatroster cycle path / HR5 - Mariatrost - Kirchberg (basilica) - Rosseggerweg - Schaftalberg - Fasslberg - (Graz circuit east) - Kumberg (well welt)
Connection to Graz: route leads via Graz center
Condition: cycle paths, side roads, nature and forest paths, gravel roads
In summer, the idyllic open-air swimming pool in St. Radegund and the Stukitzbad in Graz Andritz also invite you to take a cooling dip!
Regional bus routes from Graz 200/201, 220/221 bus stop Kumberg well welt (no bicycles)
Free parking spaces at well welt Kumberg