The Other Re-Imagine the Future
Group exhibition The Other at Space02 Kunsthaus
09/28/2023 - 02/18/2024, from 10.00 to 18.00

Tuesday, Wednesday, Thursday, Friday, Saturday, Sunday

photo/sculptures, Art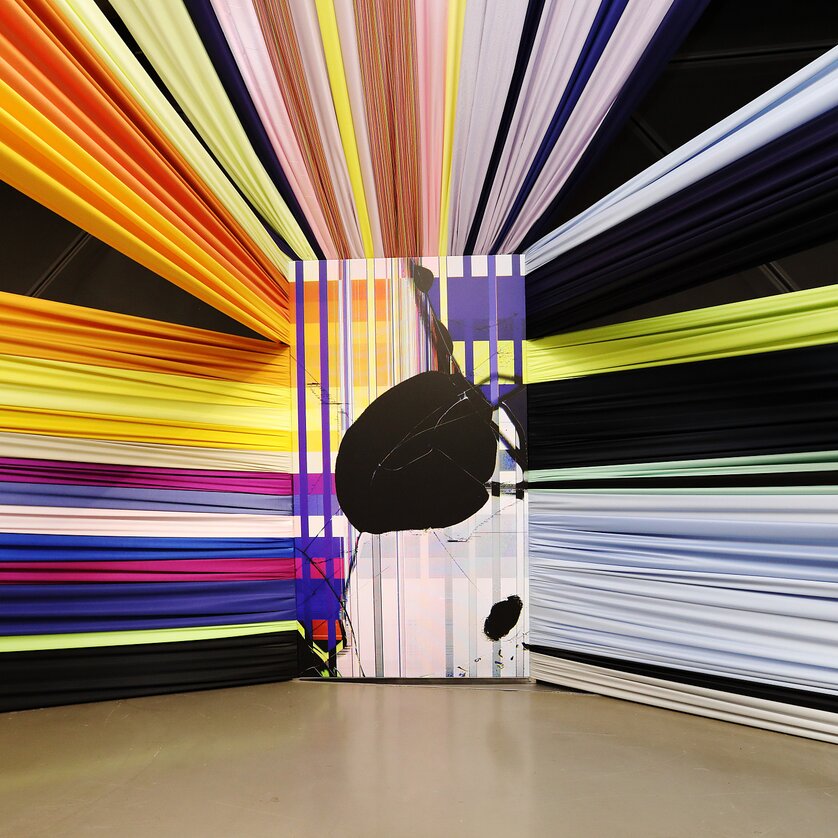 Details
The group exhibition The Other at Space02 – an intro to the exhibition period from September 2023 to February 2024 – addresses themes of identity, history, belonging and exclusion, thus opening up a wide range of perspectives with around 20 international positions.
It seems that the border, in all its ambiguity and complexity, is no longer marginal today, but has entered the centre of our existence and has become an essential element of contemporary heterogeneity. Furthermore, through these questions, The Other attempts to challenge traditional notions of boundaries and also to suggest possible social and political transformations of the future.
 
With works by Nika Autor, Kader Attia, Rossella Biscotti, Black Quantum Futurism (BQF), Anetta Mona Chişa & Lucia Tkáčová, Jasmina Cibic, Lana Čmajčanin, Olafur Eliasson, IRWIN, Bouchra Khalili, Kapwani Kiwanga, Marina Naprushkina, Driton Selmani, Société Réaliste, Jonas Staal, Helene Thümmel, Hannes Zebedin.
Picture gallery
The event in pictures
Location
Address
Lendkai 1, 8020 Graz