Swiss Orchestra Frohnleiten
A chamber concert of the Swiss orchestra will take place in Frohnleiten.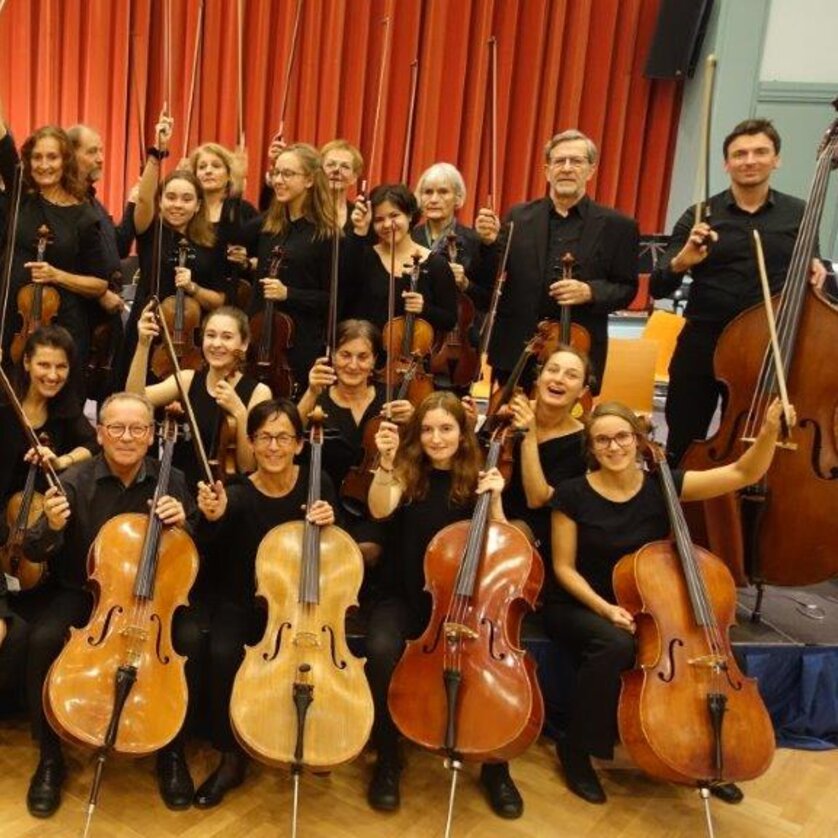 Details

The chamber concert conducted by Bernadette Schmutz. Works by Fancesco Manfredini (Concerto Grosso op. 3 No. 11 for 2 solo violins and strings), W. A. Mozart (Divertimento in F major KV 138 "Salzburg Symphony No. 3") and Anton S. Arensky (Variations on a Theme by Tchaikovsky) will be performed.
Admission: voluntary donation
Location
Address
Schulweg 3b, 8130 Frohnleiten
Organizer
Address
Schulweg 3b, 8130 Frohnleiten