Schlossberg hill walking tour
05/07/ - 10/29/2022, from 11.00 to 12.30

Saturday

City walking tour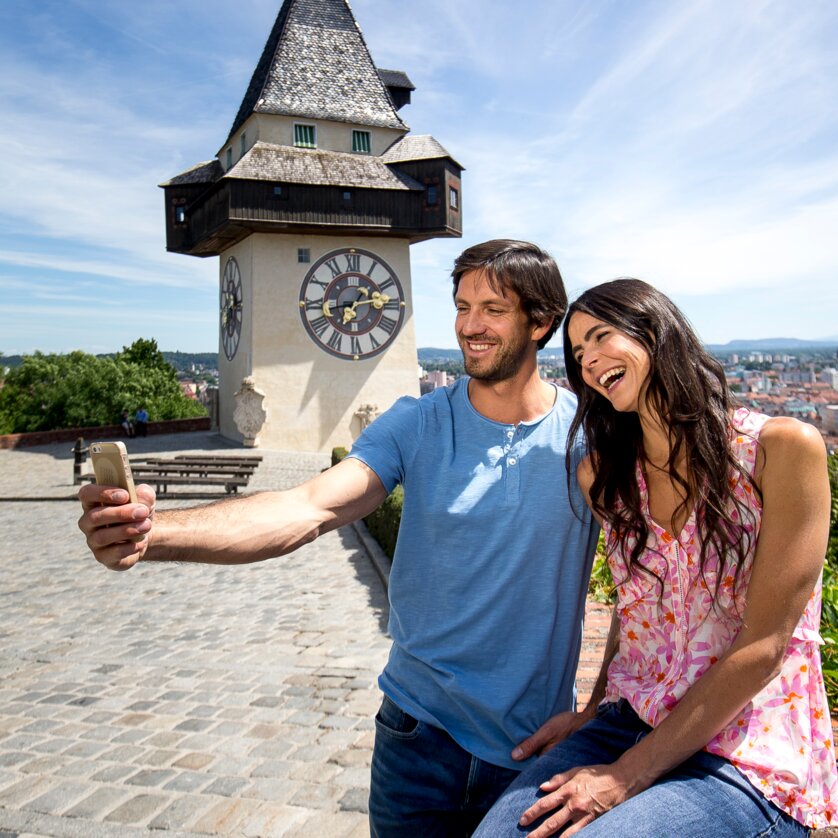 Details
Go and "conquer" the Graz castle hill by Schlossbergbahn funicular. Be enchanted by beautiful views and interesting historical insights. Step up onto creaking floorboards, marvel at the enormous "Liesl" and climb up the clock tower. The walk starts at Schlossbergplatz square and ends via the lift inside the hill.
May - October 2022, every Saturday, 11 am
Language: German I English
Meeting point: Schlossbergplatz square by the fountain
Price: adults € 16.50 | children (6–15 years): € 8.00
Including: guide, Schlossbergbahn funicular & Schlossberg lift, entry to clock tower & bell tower
Booking & Information: Tourist Information Graz Region, Herrengasse 16, 8010 Graz, T +43/316/8075-0
Advance booking required! The guided tour takes place whatever the weather.
Organizer
Contact
Graz Tourismus Information
Address
Herrengasse 16, 8010 Graz