Meditative llama hike incl. forest bathing
Lama hikes with meditation elements take place in Hirschegg during the cooler months.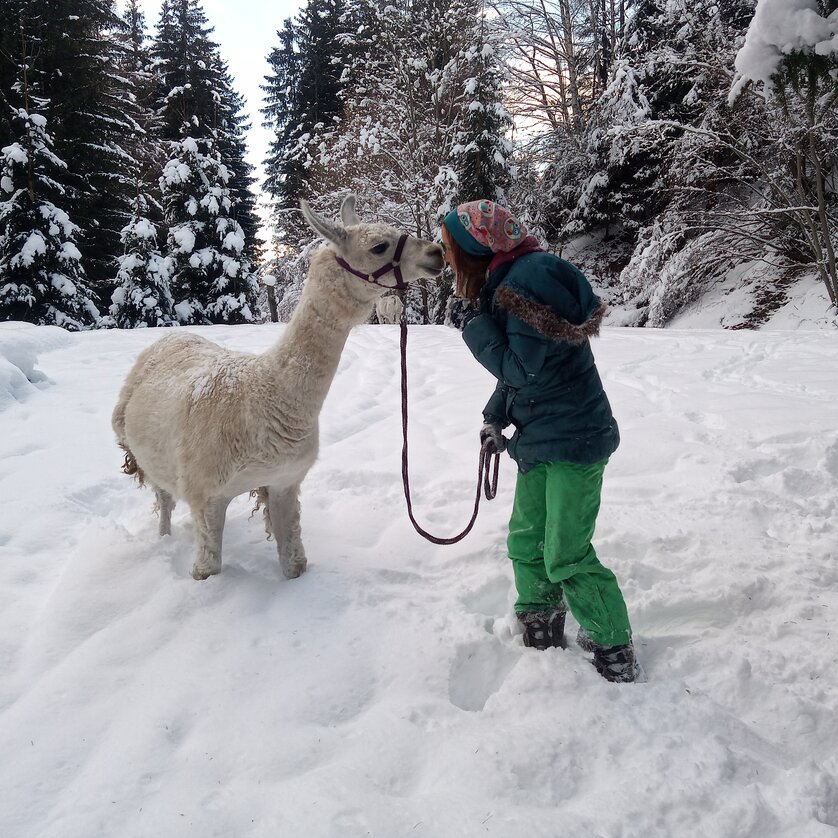 Details
We start on the stream meadow with selected mindfulness exercises: Breathing - standing - walking - inside and outside. In the process, each participant can find their accompanying motto for this hike.
Then you get to know and guide your llama. With our own llama we hike in silence in the group up to the mountain pasture. The route takes us along the stream through the woods and meadows.
The focus is on conscious and mindful interaction with oneself, others and the animals. The beautiful landscape with its extensive forests and the calm and balanced llamas support us in this.
This llama tour helps us to reconnect with ourselves, to slow down and thus to face everyday life with more serenity and inner strength. Participation in this tour several times is recommended.
Cost: € 42,- pP | Registration required!
Location
Address
Hirschegg 276, 8584 Hirschegg-Pack
Organizer
Address
Hirschegg 276, 8584 Hirschegg-Pack