Castle Concert Piber Stud Farm
The anniversary concert at Piber Castle will be celebrated this year with Adele Neuhauser and Edi Nulz.
06/03/2023, from 19.00 to 21.30

Musical Events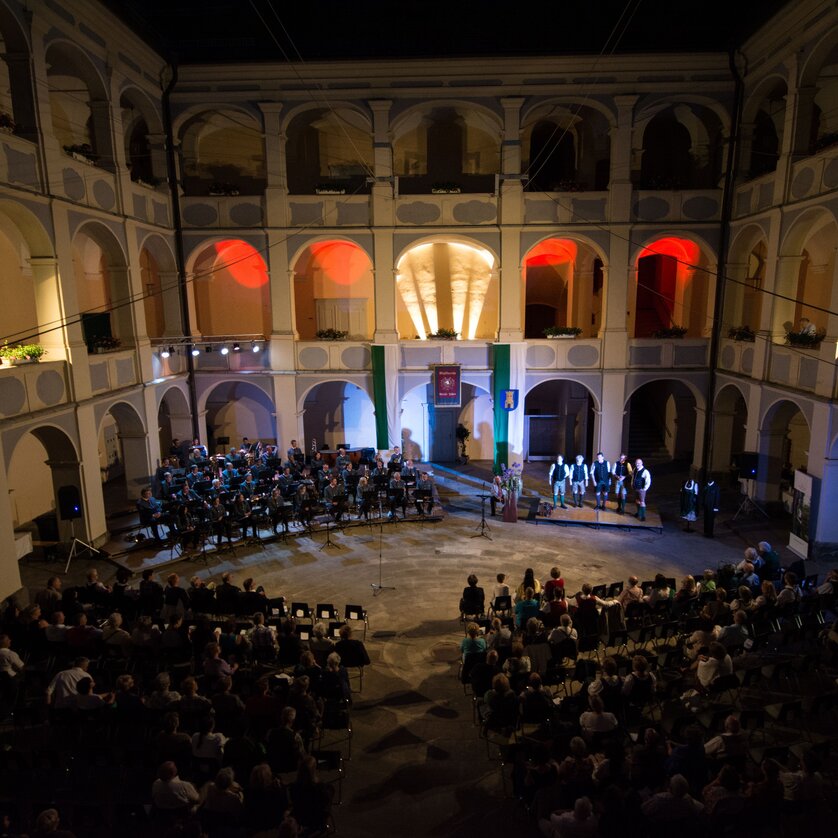 Details
The traditional castle concert in the Piber castle courtyard is celebrated this year as a 90th anniversary concert. This year's guests are none other than Adele Neuhauser and Edi Nulz with band.
In case of bad weather the event will take place in the Volksheim Köflach!
Tickets: VVK € 28,- at all musicians and at the Kunsthaus Köflach
AK € 30,-
Location
Address
Piber 1, 8580 Köflach
Organizer
Address
Teichweg 1, 8580 Köflach