Advent exhibition "be-sinn-liches Zuhause" ("meaningful home")
Take a little time and get in the mood for Christmas with a tour of the Blütenhaus in Bärnbach.
11/11/ - 12/09/2022, weekdays.mo.tu.we.th.fr, from 08:00 to 18.00

Monday, Tuesday, Wednesday, Thursday, Friday

12/10/2022, from 08.00 to 17.00

Christmas market, Advent exhibition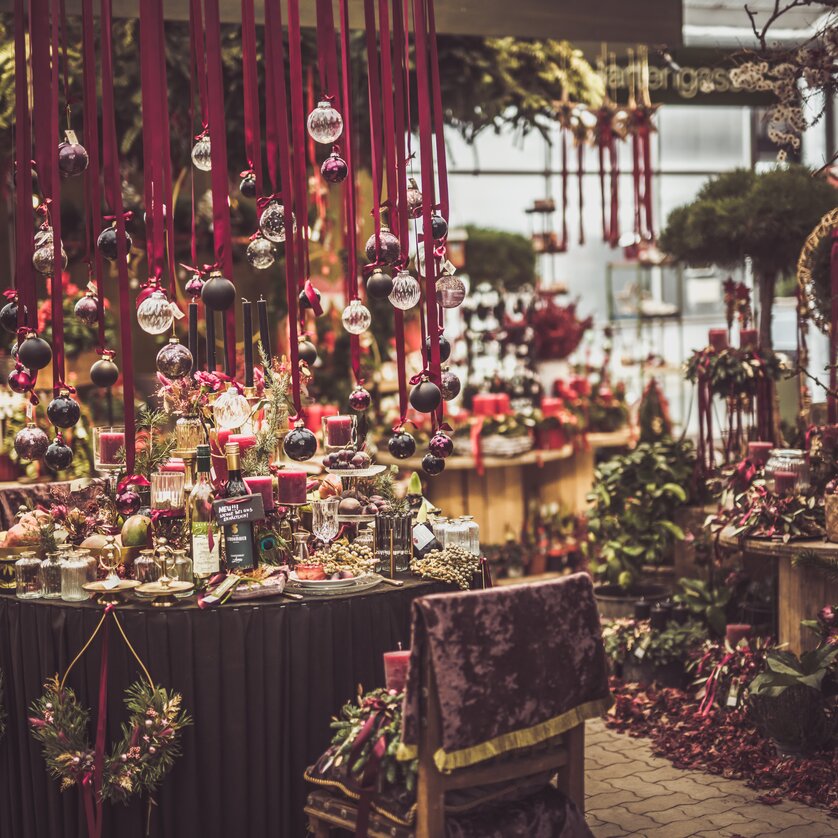 Details

We would like to invite you again this year to our advent-themed nursery. Immerse yourself in the blossom house with the flair of Advent and Christmas.
The current COVID 19 regulations as well as the safety and hygiene measures apply.
Location
Address
Oberdorferstraße 7a, 8572 Bärnbach
Organizer
Address
Oberdorferstraße 7a, 8572 Bärnbach