20 years of Kunsthaus Graz
09/27/2023

09/28/2023

09/29/2023

09/30/2023

10/01/2023

photo/sculptures, Art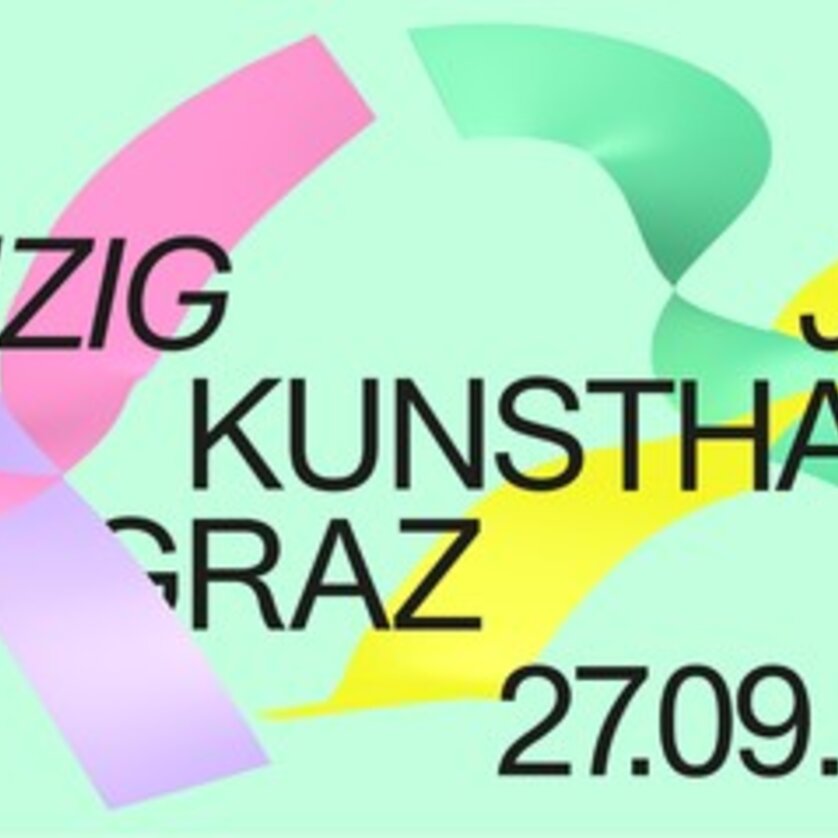 Details
20 Years of Kunsthaus Graz!
On this exact day 20 years ago, Kunsthaus Graz opened its doors. For the grand celebration of the 20th anniversary, we invite you to a packed programme of exhibitions, talks, performances, installations and music over a total of four days.

Through differentiated reactivations of history, we shift the focus to the unexposed and less visible aspects of past projects as well as to institutional, artistic and social shifts in values and discourse today.
Weaving a multitude of possible strands from the past to the present and the future becomes the leitmotif for multi-voiced speculations of Re-Imagine the Future and its opening chapter around the explosive conception of utopias.

Highlights of the programme:

Wednesday, 27.09.2023, 7 p.m. to midnight
7 p.m.: Ceremonial act and exhibition openings Re-Imagine the Future. The Other & Sol LeWitt's Wall. Performed
8.30 p.m.: Protocol for Utopia: A participatory choral performance by Franz Jochum
from 9 p.m.: PARTY!

Thursday, 28.09.2023, open until 11 p.m.
11 a.m.: Artist's tour The Other. Re-Imagine the Future
5 p.m.: Re-Imagine a Kunsthaus: A conversation with i.a. Colin Fournier and Peter Pakesch, moderated by Katrin Bucher Trantow
7 p.m.-10 p.m.: Protocol for Utopia: Being One. A multi-voiced poetic-performative evening for listening. Co-curated by Abdelaziz Baraka Sakin.


Friday, 29 and Saturday, 30.09.2023, open until 9 p.m.
From 4 p.m.: Protocol for Utopia: The Dreams we call our own. A performance by Jasmina Cibic in cooperation with Barbara Kinga Majewska. Co-produced by Kunsthaus Graz and steirischer herbst'23

Sunday, 01.10.2023, 10 a.m. to 6 p.m.
Energie Graz Day. Free admission made possible by Energie Graz

On the opening days we also invite you to a particularly wide range of open guided tours, workshops and talks.
Free admission up to and including Sunday.
Picture gallery
The event in pictures
Location
Address
Lendkai 1, 8020 Graz