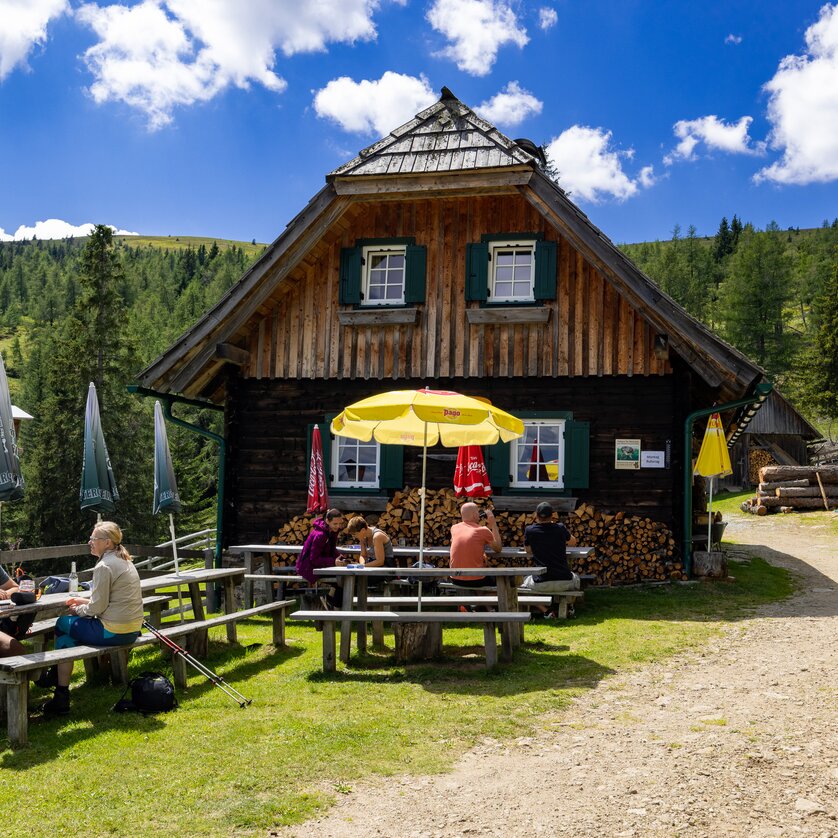 Details
Not far from the little church of St. Bartholomew, the Saurei hut is nestled in a special spot. It can only be reached on foot, from Hirschegg in 2.5 hours or from Pongratzwirt in 2 hours.
The Saurei hut is run by Maria Rothschedl, who spoils her guests with homemade delicacies, cakes and drinks.
The hut is open from the beginning of June to mid-September and has emergency accommodation.
Address
Address
Hirschegg 198, 8584 Hirschegg