Restaurant Gasthof "Zur Linde"
International, Styrian/Austrian cuisine, Awarded restaurants "Gault & Millau"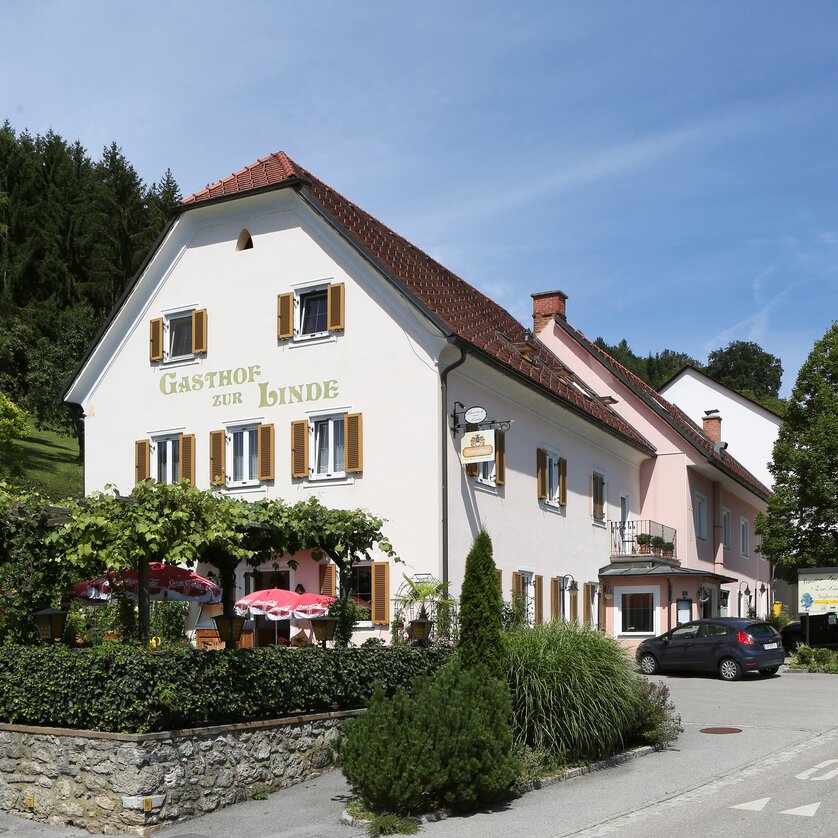 Criteria
Outdoor dining

Open on Sundays
Details
In the north of Graz, in the charming village of Rein the restaurant Gasthof-Pension "Zur Linde"is located. Just a stone's throw away from the world famous Cistercian monastery of Rein, the family Falb-Oberreiter pampers her guests with regional as well as international dishes. And so we find in Rein not only a rich tradition of history and culture, but also of well-being and enjoyment.
Address
Contact
Restaurant Gasthof "Zur Linde"
Address
Hörgas 1, 8103 Gratwein-Strassengel